Citylife Garden Fair 2017 (CMU Art Museum)
Citylife's annual charity fair will be moved to a fabulous new location on Nimmanhaemin Road. With space, we will have more stalls, more food, more drinks, more performances and activities and raise MORE for charity.
***Booth Booking Now Closed***
***Please contact [email protected]com for more information***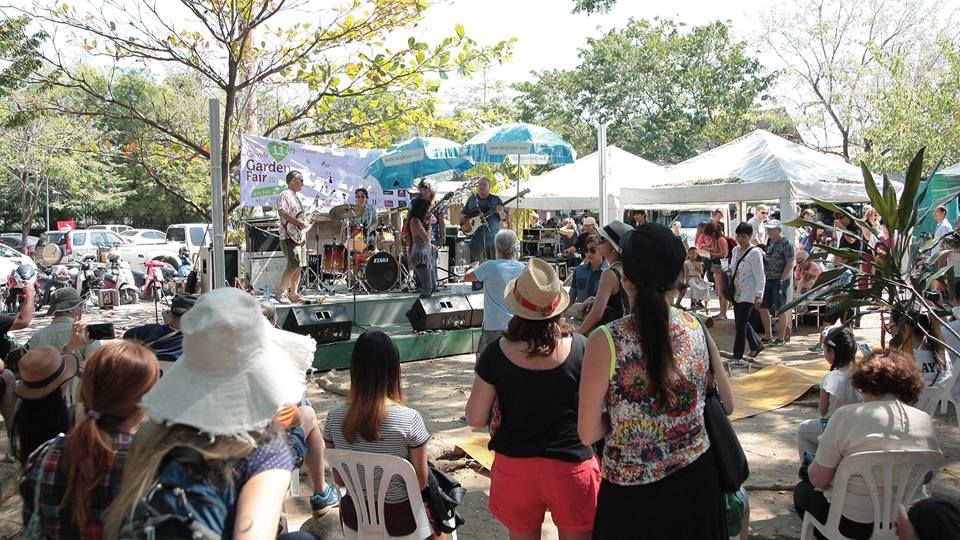 Book your stall now! Suggest a charity for our donations (last year we raised over 400,000 for three charities). And donate deep! We are asking you to donate anything we can use in our auction or tombola, all proceeds will go to charity. This will be a fun and fantastic day out and we can't wait to see you all again. Please contact:
[email protected] or [email protected]
for our stall forms – make sure you book early as we were filled up last year. If you have any items to donate or wish to help in any way, please also PM us or send Wichuda an email.
Citylife Garden Fair ครั้งที่ 12 กลับมาอักครั้งกับงานตลาดนัดการกุศล ที่แรก และที่เดียว ในเชียงใหม่ ที่จะนำรายได้หลังหักค่าใช้จ่ายทั้งหมดมอบให้แก่องค์กรการกุศล ปีนี้เราย้ายสถานที่จัดไปที่หอศิลปวัฒนธรรม มหาวิทยาลัยเชียงใหม่ ถ.นิมมานเหมินทร์ วันที่ 25 พฤศจิกายน 2560 เวลา 11.00-21.00 น. ด้วยพื้นที่ที่กว้างขวางขึ้น ทำให้เราสามารถรับร้านค้าที่จะออกบูธได้มากขึ้น ไม่ว่าจะเป็นอาหาร เครื่องดื่ม สินค้าของที่ระลึก สินค้ามือสอง และสนุกกับกิจกรรม และการแสดงที่มากขึ้น
โอกาสดีๆ สำหรับครอบครัว พบกิจกรรม สังสรรค์ เล่นเกมส์ ช็อปปิ้ง เลือกซื้อเลือกทานอาหารอร่อยๆ อีกทั้งยังมีการ์ด ของขวัญ และของตกแต่งสำหรับวันคริสต์มาสที่จะมาถึงสิ้นปีนี้ด้วย ให้คุณได้เพลิดเพลินในการเลือกซื้อ เลือกชมอีกมาย
ท่านสามารถช่วยแนะนำองค์กรการกุศลสำหรับบริจาคเงินให้กับเราได้ และสามารถเป็นส่วนหนึ่งในการบริจาค หรือสนับสนุนของรางวัล เพื่อใช้ในกิจกรรมประมูลเงียบ ประมูลสด และจับฉลากกับเราได้ ซึ่งปีที่แล้วเราได้นำรายได้กว่า 400,000 บาทบริจาคให้แก่ 3 องค์กรการกุศล
หากต้องการติดต่อจองพื้นที่ขายสินค้า อาหาร ของมือสอง สอบถามข้อมูลเพิ่มเติม หรือบริจาค สนับสนุนของรางวัล กรุณาติดต่อคุณวิชุดา [email protected] หรือโทร. 053-248360, 061-2682272, 093-1346665