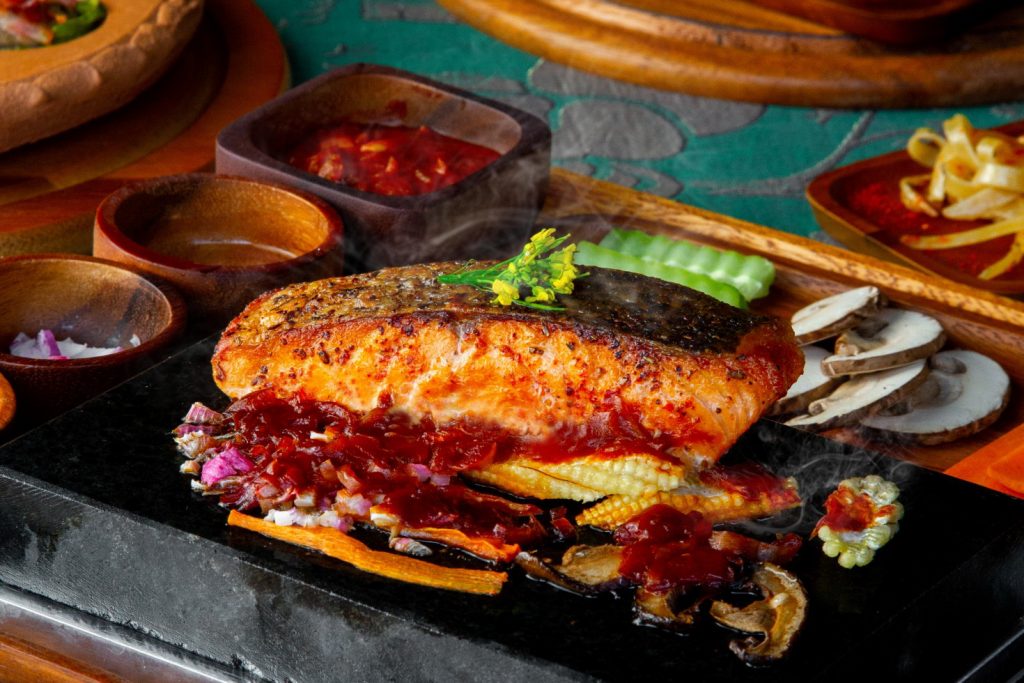 Nestled among a forest of green mountains, Jasmine Hills Lodge enthralls visitors with its magnificent mountain views. The venue welcomes guests with a spacious and green 17 room resort surrounded by the mountains of Doi Saket and lush tropical foliage. While there is a great variety of food on the menu, from Thai to international. The dishes here are prepared by an experienced chef who creates his own recipes with fresh quality ingredients. The chef takes pride in his Malay dishes. Highly recommending the various kebabs – prawns, lamb, chicken – chick are perfectly spiced to aromatic deliciousness.
A large while salmon cooked just right on hot lava rocks is a logger menu highlight as are the oysters which are gently cooked and splashed with hot Tabasco.
Jasmine Hills Lodge is an idyllic venue away from the hustle n' bustle, and a perfect spot to spend some quality time amid the cool breezes of nature.
Jasmine Hills Lodge
123/4 Moo 4, T. Chueng Doi, Doi Saket, Chiang Mai
Open daily: 7.30 am – 10pm
Tel. 053 495 832, 081 746 4000
www.jasminehillslodge.com
Location
123/4 Moo 4, T. Chueng Doi, Doi Saket, Chiang Mai
Category
Hotels, Resort
Opening Times
Always open