Makkha Health & Spa, Night Bazaar branch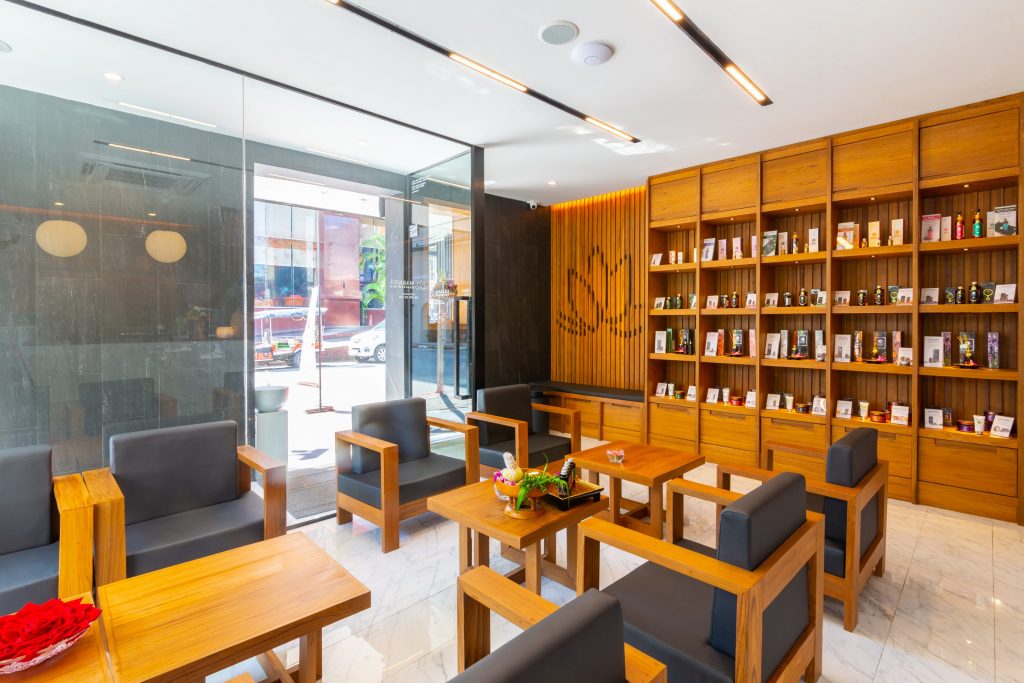 Experience a luxurious spa in the Night Bazaar area, located in a two storey building at the corner next to Le Meridien Hotel, Chiang Mai. Entering the lobby, guests will find wooden decorations together with soothing sounds and aromas in the lovely lobby. Beal juice and sweet crispy rice cracker are served as welcomes, as guests sip and sip amidst the gentle sounds of bubbling water, with a feeling of Zen permeating the space.
The Night Bazaar branch has seven rooms for high standard services of traditional Thai and treatment massages, and all at reasonable prices. Its in-house products, named Wan Waan, are made from 100% natural ingredients. The products include liquid soaps, lotions, scrubs, oils with various flavours such as rose, jasmine and lavender. A highlight of the products is the herbal balls which uses fresh herbs everyday so that beneficial substances can penetrate into the skin, helping to relax the muscles. (Other spas usually use dried herbs.) After the massage service ends, mango sticky rice will be served together with vanilla ice-cream and hot tea.
Open daily 10am – 11pm
Tel. 053-271-668,093-241-9642
Booking : www.makkhahealthandspa.com
Email : makkhaspa@gmail.com
Location
105 Loi Kroh Rd, Chang Khlan Sub-district, Mueang Chiang Mai 50100, Thailand
Category
Health Spa
Activity Type
Spa
Opening Times
10am – 11pm (last booking 22:00)