CityNews Article Archive:
Weighty Issue
October 7, 2012
CityNews – Chiang Mai will be holding the EGAT National Youth Weight Lifting Competition at Sueksa Songkroh School, Chiang Mai, between 8th-12th of this month.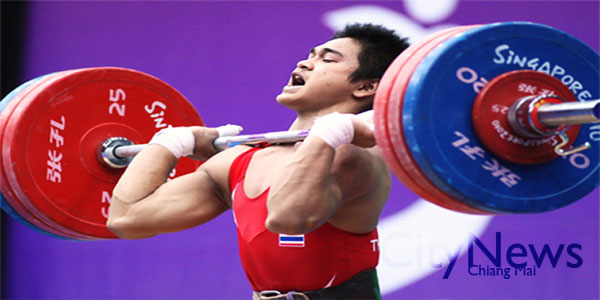 Weightlifting is becoming a sport much supported by the government and many governmental offices are encouraging students to come out and start practicing because Thailand has already won many international awards in this sports. The school in Mae Rim will play host to the games with the opening ceremony being held today at 2 p.m. following a procession to the school grounds starting from the provincial hall.
? EGAT ? 8 – 12 ? ?
? ? ? ? ? ? ? ? ? ? ? ? ?
? ? ? 2555 ? ? ? ? EGAT ? ? 2555 ? ? ? 5 ? ? 8 – 12 ? 2555 ? ? ? ?.? ?.? ? 8 ? 2555 ? 14.00 ?. ? ? ? ? ? ? ? ? ? 48 ?.? A