CityNews Article Archive:
The Mother of Kirsty Jones to Arrive in Chiang Mai with Scotland Yard
August 6, 2012
CityNews – The mother of a young woman who was raped and murdered in Chiang Mai 12 years ago will be visiting the northern capital on the anniversary of her death on August 9th, in the hope her daughter's killer(s) will be brought to justice.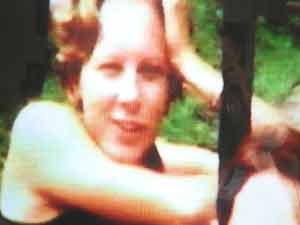 Kirsty Jones
Kirsty Jones was brutally raped and murdered when she was 23 years old while travelling in Thailand. The young woman, who was from Tredomen in Wales, had been staying at the Aree guesthouse in downtown Chiang Mai and was on her second month of a trip around the world.
The case has never been solved, although there have been many suspects, as well as controversy surrounding how Thai police have dealt with the case over the years. This includes one man that says police tortured him and tried to make him a scapegoat as well as an arrested western suspect openly admitting that he paid police a one million baht bribe. There has also been controversy over the DNA evidence gathered as the forensic pathologist indicated that the DNA was from an Asian male, whereas the majority of police suspects were Caucasian.
Sue Jones, Kirsty's mother will arrive in Chiang Mai along with Dyfed Powys Police.
This isn't the first time Welsh police have been to Thailand to solve this case, in face they were here just last February. Although the Thai police have commented that the crime is still under investigation it seems little progress has been made. The police have DNA and are in the process of eliminating suspects.
On August 9th Sue Jones will deliver an appeal to the DSI (Department of Special Investigations). CityNews will publish a full report as well as an overview of the case after their visit.