CityNews Article Archive:
Thailand Pet Rescue Fighting the Illegal Dog Meat Trade
August 10, 2012
City News – CityNews today received information about how Thailand Pet Rescue are working in hard to stopping the trade of dog meat. Panaree Cotchacote and her team of volunteers from Thailand Pet Rescue (TPRC) rescue dogs everyday from certain death – but there's evidence thousands of dogs are slipping into the illegal dog meat trade because authorities aren't enforcing the law.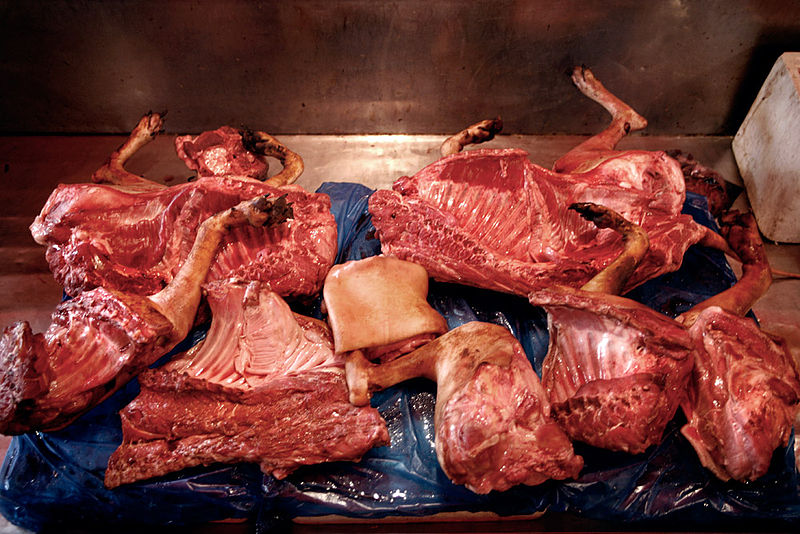 Dog meat
What's worse: Panaree knows that the few 'lucky ones' that survive the journey are often tortured before they are killed. Traders believe that meat is more tender if more pain is inflicted.
But border provinces can put a stop to the "disgusting" dog meat trading by enforcing the law. That's why Panaree has started a petition asking Governors of Nakhon Phanom and Sakon Nakhon to stamp out the illegal trade. In just over two weeks, more than 3,000 people have signed Panaree's petition – click here to add your voice.
Last year, the former Nakhon Phanom Governor implemented a successful crackdown fining local officials who didn't enforce the law. But the new Governor let trade run rampant again. Panaree has witnessed first-hand the notorious Ban Phaeng border pier packed with dogs crammed in chicken cages.
When she has gathered 5,000 signatures, Panaree will deliver her petition to the Governors directly. With so many voices behind her, she is confident her trip will get media coverage the Governors can't ignore.