CityNews Article Archive:
RESOLUTION! RESOLUTION! RESOLUTION!
January 4, 2013 -&nbspJames Austin Farrell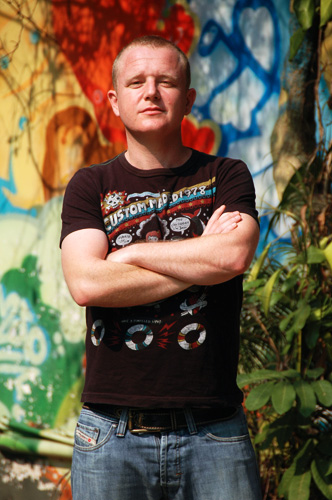 Unlucky for some, 2013 will most likely bring (barring a bellicose alien invasion or the appearance of an almighty God instilling in humankind that the only law is love) just as much hardship to just as many people as 2012 did. We're a long way from utopia and under the current economic system – nobody will argue it's a bit unfair – the news is bound to be repeated annually. News is kind of like the weather: same, same, but sometimes different.
We will undoubtedly read in the Thai broadsheets this year a plethora of articles that were printed last year:
Corruption is endemic in Thailand, oh and kids accept it; police are out of control; murder is more commonplace than most people think; air pollution is worsening; many politicians are venal; drink driving is problematic; the country might be controlled by self-serving oligarchs; some tourists died and no one knows why or how and don't expect to ever find out; the education system is poor but we won't state the obvious; Thailand is divided; yaba, yaba, yaba; trouble in the south…
Perhaps they should write the year's news in advance, rather than yesterday's papers we might read tomorrow's world, and maybe if we see that in 2020 bugger all has really changed we might put our foot down out of sheer embarrassment.
The problem with the news in general, especially in Thailand's English language media, is that it is so often focused solely on the finality of events. Corruption, murder, rape, drug dealing are the end of a long story that we are hardly ever told…and we all know there's something lazy and defeatist about reading the last page of any book. There's hardly any interrogation of the facts we are given in most news we read, not enough critical analysis of why certain things happen in certain environments. There's a lot of rhetoric, bickering, blood, fear-mongering and devastatingly dodgy statistics, and there's a lot of spurious facts about what really happened. There's hardly anything at all about why things happen.
Reuters guidelines to writing news, which I read recently, states that as news writers we should keep it simple, short, punchy. Make it attractive, addicting, in as few words as you can. Write first draft, then shave, and shave again. In other words, in terms of providing all the necessary information to educate your reader, you're asked to perform brain surgery with duct tape and a pair of scissors.
The reader doesn't want to know the intricacies of human nature, research tells us, nor the mindboggling complexity of events that eventually caused the proverbial dam to burst. In our fast-paced, rat-raced world that stuff is too complicated. The rule of law is the Five Ws: who, when, what, where, why. According to the Reuters manual, no more than one sentence is to be spent on 'why'. This no nonsense, easy to read, cut to the chase, almost text-speak kind of reporting is extremely popular now. Though Reuters might well be the first on the ground, and they might also fastidiously check facts, they meanwhile give the reader a freeze-frame kind of report that, to its detriment, is totally isolated. A headline depicting the same scene could read:
American Drone Takes out Insurgency StrongholdorFive Farmers and One Child Viciously Executed in Drone Attack
Like most Hollywood films, the news makes it quite clear who the goodies and baddies are. It's easier to follow this way. Paradoxically, the news can be closer to fantasy than it is to realism. If you want insights to social problems accorded to poverty, watch The Wire, don't bother with CNN. I would guess that many social problems are a corollary of this. We're too easily led down the garden path by news, and it makes us ignorant, or cold, angry, or scared.
The journos in Thailand for the most part are either not paid enough, not skilled enough, or enjoy their favoured position too much to actually do their job…or maybe keep their job, or their life. The reader is required to do his own research. The news is often not even the tip of the iceberg; and sometimes it's pure nonsense. Journalists may also just not have enough time or resources.
In between the bad news and propaganda are the one page ads of glittering condos to which overpaid marketing execs have tagged nauseous slogans something along the lines of: better life, high living, sophistication…which is arguably the reason why those other pages are filled with bad news and propaganda. We're expected to buy into the better lifestyle just as we're expected to believe in the news. The two are symbiotic. They are the narrative of the dog-eat-dog paradigm, and while the paradigm remains so entrenched, the news will likely follow the same plot year in year out.
If you browse through last year's local headlines you'll notice repetitive behavior. In Chiang Mai, officials were busy cutting ribbons and waiing to statues while lesser men crouched down at their sides, hoping one day to be the man standing. In terms of social 'progress', it would be difficult to argue what any official has actually done. Answers on a postcard please. Police were formidable in nabbing the poor – those swarthy Dickensian characters looking dejected on the front page – and promised to nab more poor until…until what? Until there are no more poor? There will always be a steady stream of disenfranchised hankering for the things the TV tells them they should have if they are to live a better life. No one wants to crouch for a lifetime. Giant malls and condos were erected where there plainly wasn't enough space and we were told traffic congestion and pollution (progress?) was really bad for our health. Business was booming! But for whom? Usually those equipped with guarantees of success from the day they were born.
We can hardly hope that this year a tide of investigative journalists will take positions at local rags and take on venal business people and government staff not towing the ethical line, nor can we expect the average school kid to think deeply and critically about how her country is run and has been run for the last century. We can't expect the impoverished not to get shot at if they take to the streets of the capital and protest for better living conditions, and it's doubtful people will have the right to say anything they want publicly anytime soon. Neither can we expect all Thais to show love and compassion to each other as they were recently told they should by the King of Thailand.
If journalism is to improve, or politicians are to be less venal, or the police less brutal, or the rich less pompous, or the extremists less extreme, or the disenfranchised less volatile, then we must treat the roots of the problems, rather than just exposing the decay. The decay is not only depressing as hell, but it leads us on a merry dance where we can't see the wood for the trees. News has to improve, but then so do readers.
It's seems almost trite to talk about 'critical thinking' apropos education, because as much as some thoughtful Thai writers have banged on about it, nothing seems to change. Without a better education, a proper analysis of history concerning what went wrong and why (not just the alleged heroics of brave men with swords or the much vaunted traditions of incorruptible ancestors), then the next generation's cops, generals, teachers and politicians will be just as detrimental to a more 'loving and compassionate' society as the previous generations were. While the NACC and DSI might be working towards less corruption at the top level, the most important changes must be taking place at the bottom. Someone needs to upset the apple cart, in every school, newspaper and local government office. The future, however bleak for some, will surely bring improvements if we put under a microscope this thing we call news, which is basically life, but unfortunately is used to perpetrate something closer to lies.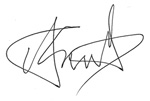 Editor
James Austin Farrell