CityNews Article Archive:
No Big Guns this New Year – Police Inspect High Power Shooters
April 12, 2012
CityNews – Tassanai Buranupakorn, the mayor of Chiang Mai, along with the police officers from Chiang Mai Main Police Station, conducted an inspection of water-arms at shops in Warorot Market thought to be selling dangerous devices that could possibly harm other splashers during Songkran.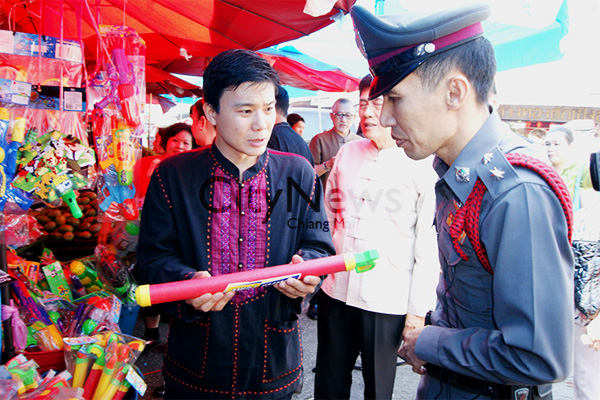 Last year the mayor received reports from foreign tourists saying that water play in Chiang Mai was overly violent. So this year the mayor wants to raise awareness among vendors to sell only devices that are not too powerful.
"Warorot Market is the centre for water guns. This inspection is a matter of safety, as inappropriate devices can cause injuries to tourists. We found dangerous water guns made from PVC pipes, and we have warned the vendors that if they continue to sell them, legal action will be taken. Law enforcement will be the last alternative and we have asked for cooperation from the vendors because the maximum penalty is severe –six months imprisonment and/or a fine of 50000 baht."
? ?
? ? ? ? ?.? ? ? ? ? ? ? ? ?? ? ?
"? ? ? ? ? ? ? ? ? ? 5 ? ? 6 ?"