CityNews Article Archive:
Huge Sales around Chiang Mai to Help People Suffering from Global Economic Crisis
June 21, 2012
CityNews – The Department of 'Business Development of Thailand' is holding a Provincial BlueFlag (Tong Fah) festival in every district of Chiang Mai from June to July 2012 in order to help people who live on the poverty line.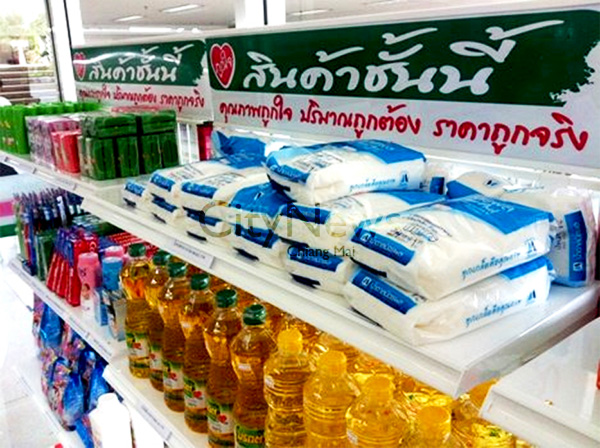 Many household items will be reduced in price
Ms. Panjit Pisawong, Director of the Office of Commercial Affairs,told the press that the government is running the scheme to help Thai citizens. There will be a variety of products on sale all at factory cost in 206 sub-districts of Chiang Mai.
There are more than 300 producers registered to sell their products in the festival. All quality products are expected to be priced at 20% less than in the stores.
Heart stickers will be used to help consumers identify 'good' and 'cheap' on various items.
The Department of Business Development is aiming to get about 10,000 stores involved all to help reduce the cost of living for Thai citizens during this economic crisis.
? ? ? ? ? ? ? ? ? ? ? 206 ? ? ? 300 ? ? ? ? ? 20? ? ? 10,000 ?