CityNews Article Archive:
Her Royal Highness Princess Sirindhorn Attends the 20th Anniversary of the Prostheses Foundation
August 16, 2012
CityNews – On 16th August, Her Royal Highness Princess Sirindhorn, visited the 20th Anniversary of The Prostheses Foundation of Her Royal Highness Princess Mother at the Prostheses Foundation Chiang Mai.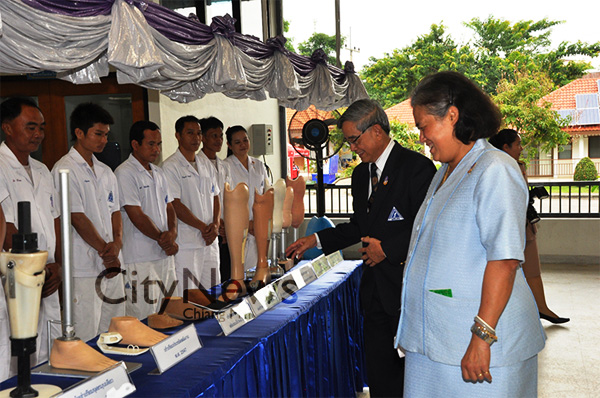 Her Royal Highness was welcomed by Chuchart Keelapang, the deputy governor of Chiang Mai, as well as committees, and the secretary and officers at the Prostheses Foundation.
Princess Sirindhorn put wreaths under statues of Her Royal Highness The Princess Mother, and Her Royal Highness Princess Galyani Vadhana. She attended a 20th anniversary exhibition, and later gave prostheses to 4 people who had each lost limbs due to landmines.
? ? ? 20 ? ?
? 16 ? 55 ?-? ? ? ? 20 ? ?-? ? ? ? ? ? ? ? ? ? ? ? ? ? ? ? ? ? ? ? ? ? ? ? 20 ? ? ? 4 ? ? ? ISO ? 2 ? ? ? ? ? ? ? ? ? ? ? ? ? 4 ? ? ? ? ? 12 ? ? ? 5 ? ? ? ? 20 ? ? ? 1/2555