CityNews Article Archive:
Faculty of Communication Arts, Payap University, Wins Prize for Spotting Consumer Exploitation in Media Advertising
September 4, 2012
CityNews – Students from the Faculty of Communication Arts, Payap University have won a prize for being good watchdogs over the advertising media. The prize awarded for 'The 4th Advertisement Monitoring Competition' (rough translation) was given by the Office of Consumer Protection Board.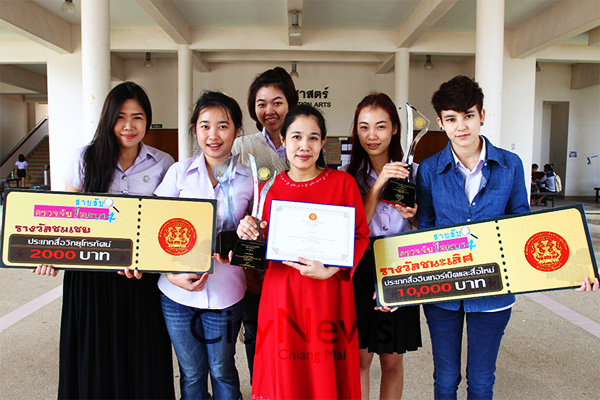 Winning Payap Students
This project coordinates with education institutes all over Thailand in order to monitor advertisement ethics and endorse consumer protection. Students must try to be aware of advertisements that are lying or taking advantage of consumers in an unethical fashion.
The winners, Worawan Kamjaingam, Anuree Cherdchutrakulthong and Prangrawee Janjek, won in the category of 'Internet Advertisements' and were awarded 10,000 baht. Kamonchanok Wongkachai and Kanlayakorn Sutthipatta-anan won 2,000 baht in the television advertisement category.
Kannikar Raktham, a lecturer at the Faculty of Communication Arts, Payap University said "Our faculty has supported our students in this area. We have sent students to this competition four times and they have won many prizes. This year we are very proud of them and we will continue to learn."
? ? ? ?
? ? ? ? ? (?…?) ? 4 ? ? ? 29 ? ?.?. 2555
? ? ? ? ? ? ? ? ?
? … ? ? 2555 ? ? ?
? 20 ? ? ? ? ? ? ? ? ? ? ?
? ? 10,000 ? ? ? ? ? ? 2,000 ? ? ? ? ?
? ? ? ? ? ? "? ? ? 4 ? ?
? ? ? ? ? ? ?"