CityNews Article Archive:
Cleaning Up 'Thaksin Way'
April 17, 2012
A Gum Hak Doi Suthep & Chiang Mai Friends Group work team kicked off Earth Week today with a cleaning bee along the path on the Mae Kha Canal, Sridonchai Road constructed during the government of Thaksin Shinawatra.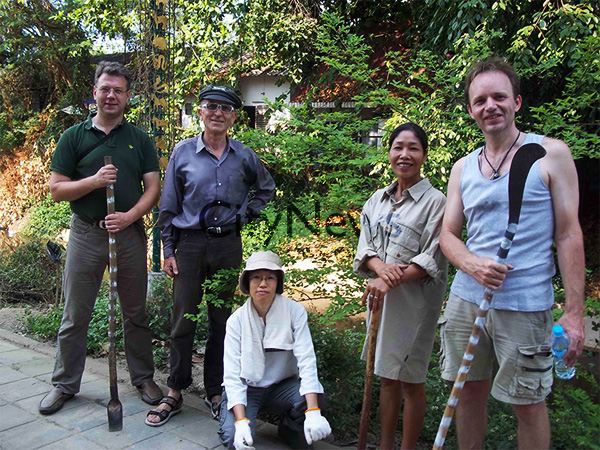 For some years the path has been neglected and two years ago most of the trees planted to beautify the area were destroyed by a mechanised 'cleaning' operation.
Gum Hak Doi Suthep replanted some 60 trees in 2011 and most have grown well, but still the municipal council does no cleaning of the area. Today's working bee collected plastic rubbish, swept up silt deposited by last year's flood and began weeding around trees. Much remains to be done so we will be there again on Earth Day, Sunday 22nd from 8 a.m. in the cool of the morning.
All are welcome, with a broom or other tools of your choice, a hat and drinking water.