CityNews Article Archive:
City Plan Almost A Go Go
May 2, 2012
CityNews – The Chiang Mai city plan is to be put into action this coming July, while the plan for the rest of the province of Chiang Mai was activated in the middle of April.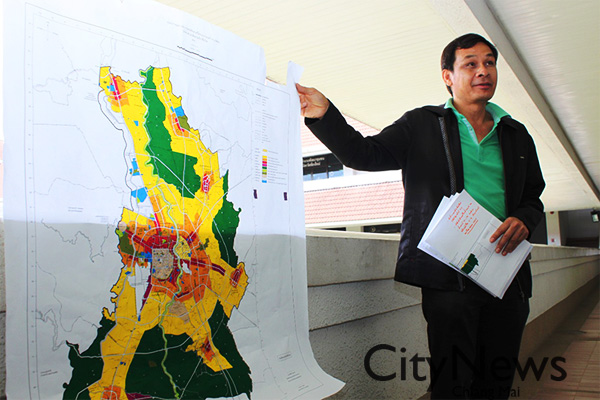 Above: Akon Buaklai
This city plan covers 429 square kilometres, 7 districts, and 78 sub-districts. The plan is now in the 15th stage out of 18 stages, before it can be completed as legislation. One of the reasons for the stalling of the plan is because the planning office have come up against criticism concerning the laws on maximum heights of buildings in the city.
"Any private sectors, or organizations, can still send suggestions or complaints to the Department of Public Works and Town & Country Planning, Chiang Mai,' explained Akon, adding that "although the city plan has already been launched, all requests will be considered and presented to the Department of Public Works and Town & Country Planning in Bangkok. Although changes will not be made to the upcoming plan, in 5 years another plan will be developed and all criticisms will be taken into account," said Akon.
M.L. Panadda Dissakul, Chiang Mai Governor, said the city plan will be officially launched this July. He also emphasised that all local administrative offices must strictly follow the law, saying that since the expiration of the last plan five years ago many people took advantage of lax planning rules and damaged the city.