CityNews Article Archive:
Chiang Mai Ready for Anti-Corruption – hotline to call if you suspect corrupt practice is going on near you
August 22, 2012
CityNews – M.L. Pannada Diskul, the Chiang Mai Governor, announced that Chiang Mai city and the Office of the National Anti-Corruption Commission (NACC) will be working together in an effort to put into affect transparency in all government sectors in Chiang Mai.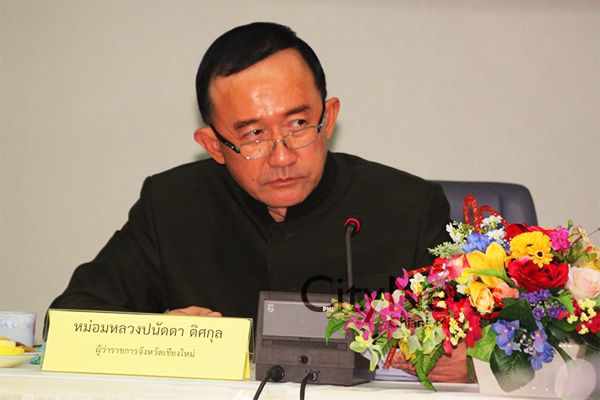 M.L. Pannada Diskul, Chiang Mai Governor
The initiative hopes to not only prevent corruption in government sectors but also to promote ethical practices. They also hope to persuade local villages to build a network of anti-corruption practices, including an emergency anti-corruption hotline.
Whenever corruption is seen, or you suspect something corrupt is happening, you can call 053 112 708 – 9, 053 112 592 or send letter to 1 Chiang Mai Provincial Office 50303, says the governor. After the complaint is sent, there will be a team sent to investigate the case immediately. The campaign is part of many measures put in place to prepare Thailand for the ASEAN Economic Community.
? ?.?.?. ? ?
?.?.? ? ? ? ? ? ?.?.?. ? ? ? ? ? ? ?.?.?. ? ? ? ? ? ? ? ? ? ?.?.?.? ?/? ? ? ? ? ?. 0-5311-2708-9 , 0-5311-2592 ? ?.1 ?. ? 50303
? ? ?.?.?.? ? ? ? ? "? ? ?" ? ? AEC