CityNews Article Archive:
Chiang Mai Provincial Land Transport Offers to Check your Car for FREE
April 3, 2012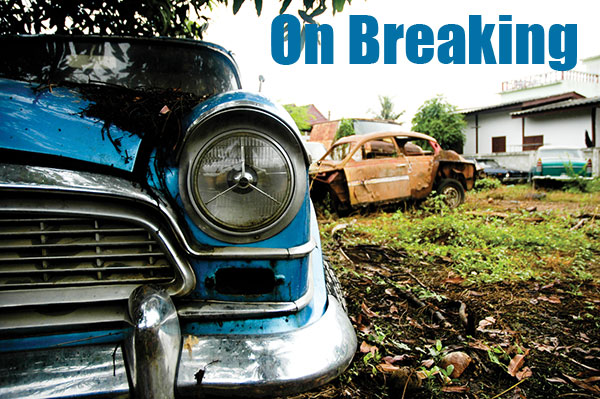 CityNews – Now – 12th April, you can get a FREE service for your car at the Chiang Mai Provincial Land Transport Office #1 (Nong Hoy), Chiang Mai Provincial Land Transport Office #2 (Mae Hia), and smaller Land Transport Offices in every district of Chiang Mai. Private car service providers that are certified (look for this sign) by the Land Transport Office will also offer the free service.
Institutes under the authority of the Office of Vocational Education Commission, including Chiang Mai Technical College, Sankampaeng Technical College, Jomthong Industrial and Community Education College, Fang Industrial Community Education College and Saraphee College of Technology and Management will provide a free car service.
20 checks will be done which includes: engine oil change, brake oil change, clutch oil change, tyre pressure and more.
12 เมษายนคุณจะได้รับบริการฟรีสำหรับรถของคุณที่สำนักงานขนส่งจังหวัดเชียงใหม่ # 1 (หนองเฮ้ย) สำนักงานขนส่งจังหวัดเชียงใหม่ # 2 (แม่เหียะ) และสำนักงานขนส่งทางบกขนาดเล็กในทุกอำเภอของจังหวัดเชียงใหม่ เชียงใหม่ ผู้ให้บริการรถส่วนตัวที่ได้รับการรับรอง (มองหาสัญลักษณ์นี้) จากสำนักงานขนส่งทางบกจะเสนอบริการฟรี
สถาบันภายใต้อำนาจของสำนักงานคณะกรรมการการอาชีวศึกษารวมถึงวิทยาลัยเทคนิคเชียงใหม่วิทยาลัยเทคนิคสันกำแพงวิทยาลัยการอาชีพจอมทองอุตสาหกรรมและชุมชนวิทยาลัยการศึกษาชุมชนอุตสาหกรรมฝางและวิทยาลัยเทคโนโลยีและการจัดการ Saraphee วิทยาลัยจะให้บริการรถฟรี
จะทำการตรวจสอบ 20 ครั้งซึ่งรวมถึง: การเปลี่ยนถ่ายน้ำมันเครื่อง, เปลี่ยนน้ำมันเบรก, เปลี่ยนน้ำมันคลัตช์, ความดันลมยางและอื่น ๆ