CityNews Article Archive:
Chiang Mai FC Draw on the Last Game of the Season
September 24, 2012
CityNews – On Saturday 22nd September, 4 p.m. at Thung Hong Stadium in Phrae province, 'The Tigers' Chiang Mai FC played their last home game against 'The Horsemen' Phrae United.'
Starting the match with many reserved players, only in the 10th minute, CMFC took the lead by Suriyong Petharn. After the losing goal, Phrae tried to get back, but the CMFC's defenders were on form. The first half ended, 0-1.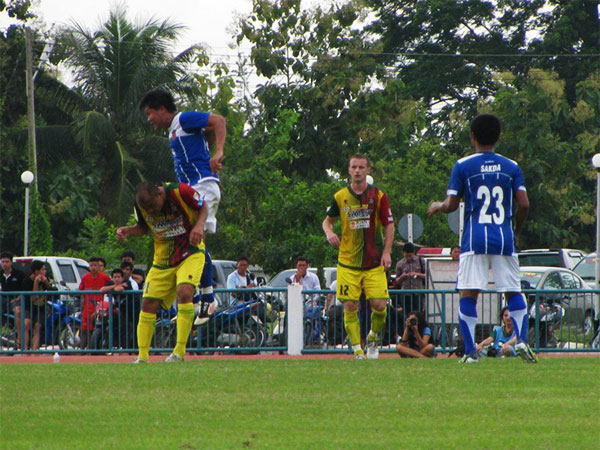 Ten minutes after the second half, Phrae equalised by Methee Pungpho, the former player of CMFC. The Tigers lost their momentum and lost one more goal by Nanthapong Janpen. However, in the 77th minute, CMFC equalised by Somjed Jantrapoon. The game finished with a score of 2-2 and was great entertainment.
Chiang Mai FC will have a rest for a week and they are going to have a friendly match against Laos International Team on 29th September, 7 p.m. at 700 Year Stadium.
Thanks to ? ? for pictures