CityNews Article Archive:
A monthly telegram of British news: Digested, deciphered & delivered
May 22, 2012
The Britogram
A monthly telegram of British news – digested, deciphered & delivered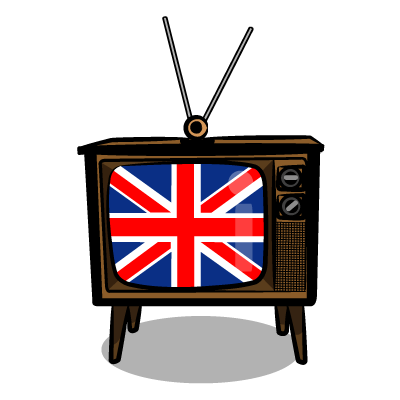 The Dark Side Of The Goon
Deep within his PR driven netherworld, one of David Cameron's yahoos has updated his Facebook page during May, claiming that his favourite album of all time is Pink Floyd's unit-shifting masterpiece 'Dark Side Of The Moon'.
What makes this slimy clutch at the genius of Pink Floyd worse is that a lackey posted this pop picking news as part of 'GREAT', the Department of Culture, Media & Sport's initiative to promote the UK overseas.
And this isn't the first time that Cameron has been briefed on what music to pretend he likes. Appearing on Dessert Island Discs in 2006, the artists that provided the unlikely soundtrack to his Bullingdon Club antics and evening relaxation when Head of Communications for Carlton Digital included Bob Dylan, REM and Radiohead.
You would think that he would have learned not to fumble around with pretending to like music that his team perceives as 'cool' following Johnny Marr's withering Twitter response to his claim that The Smiths were his favourite band back in 2010.
Marr, former guitarist with the seminal British group, tweeted:
'David Cameron. Stop saying you like The Smiths, no you don't. I forbid you to like it.'
Former lead singer Morrissey is no fan either and certainly didn't welcome Cameron as a fan in return, which was the first thing that he and Marr had agreed on since the late 1980's. So at least something good came of it.
In fact Morrissey also went so far as to decline an invitation to appear on BBC 1's Andrew Marr Show, as Cameron was also booked to appear, saying:
"However much I worship the words of Andrew Marr, I could not go through with the invitation. This was because I knew that David wanted to repeal the Hunting Act, which would mean the brutal killing of foxes, hares, deer, badgers, otters and just about anything that moves."
As recently as March this year, Johnny Marr when presenting at the NME Awards, suggested that The Smiths would reform but only if the Coalition government stepped down.
So don't expect a Smiths tour anytime soon, while Cameron's 'love' of the The Smiths looks like it will remain pretty damn unrequited for the foreseeable future too.
Now let's be honest, we all know it's a certainty that Phil Collins is really David Cameron's favourite artist anyway, so he should just admit it – we'd all respect him more for that and Pip would be delighted too.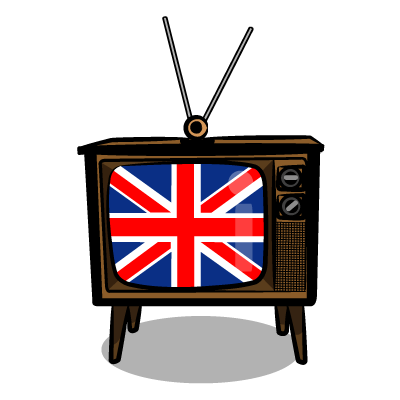 The Sweet Science…Of Making Money
Even if you aren't a boxing fan, it is unlikely that you don't now know who David Haye and Dereck Chisora are if you opened a newspaper, listened to the radio or turned on your TV in the UK during May.
Haye and Chisora are of course British heavyweight boxers. Haye has operated at world level for many years, unifying the Cruiserweight division before teasing the WBA world heavyweight title from the freakishly big Nikolai Valuev.
Haye defended that strap against a few American journeymen and the lamentable Audley Harrison, banking multi-millions in the process before losing a lopsided decision to Wladimir Klitschko, the world's number 1 heavyweight. He then half-heartedly retired.
Haye is also a master agitator.
Chisora on the other hand is a decent domestic fighter who had performed well in defeat against the incumbent European champion, Robert Helenius in December of last year.
Chisora is more than a master agitator who has planted kisses and ear bites on opponents inside the ring and assaulted policemen and a girlfriend outside of it.
What gives this fight real spice is that following Chsisora's most recent defeat at the iron fists of Wladimir's brother Vitalli, David Haye gatecrashed the press conference in pursuit of a further Klitschko fight. Instead, words between the two Brits were exchanged, punches thrown, glass smashed, camera equipment swung and the biggest domestic heavyweight fight for decades became inevitable.
Chisora lost his British Boxing Board of Control (BBBoC) license as a result of that melee and Haye's license had lapsed following his retirement, so the promotion has been sanctioned under the European Union regulation of Luxembourg's Boxing Federation.
The BBBoC have unsurprisingly condemned these developments and issued a statement to that effect, which threatened that:
"Those behind this proposal are not concerned with the interests of the sport of boxing. Anyone who participates will be deemed to have terminated their membership."
Now, for Haye this is either his penultimate fight or his last one so the BBBoC's opinion counts for little in his world. Similarly, Chisora will milk his vaudeville notoriety around the world under the auspices of any governing body that will license him and there will be plenty of those believe me.
Who it could affect are the referees, judges, corner men and undercard fighters, many of whom need the regular income that BBBoC sanctioned fights offer.
But in boxing, as shock-haired impresario Don King once said, "You don't get what you deserve, you get what you negotiate."
David Haye meets Dereck Chisora at West Ham Football Club's Upton Park stadium, on July 14th and it is unlikely that there will be a metal separating fence between them on the night, as there was at the official fight announcement press conference!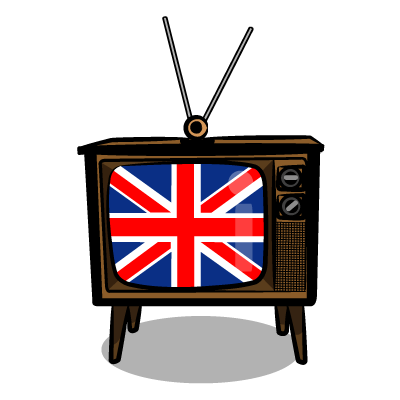 No Smoke Without…Opening A Cupboard
April saw new legislation make it a criminal offence for the UK's major supermarkets and large stores to publically display the tobacco products they offer for sale and from May that has come into force.
Where the cigarettes and tobacco once were, they still are, albeit behind cabinet doors which sales staff are now relentlessly opening and closing as the depressed masses of austerity Britain stock up on snouts!
They are allowed to temporarily place signs on these alluring new cupboards that offer an even more fatalistic thrill to the demon weed to be honest, so that smokers don't stand blinking in the lobby of Tesco wondering where the fags have gone.
The thinking of course is a simple 'out of sight, out of mind' philosophy, which ironically, is the Coalition Governments attitude towards the general population of the country.
The reality is, if supermarkets started selling cigarettes from a cavern deep beneath their superstores that smokers could only purchase via a tunnel guarded by past and present members of the Bullingdon Club with bamboo poles sharpened into spikes, or worse still, had to sleep with Hazel Blears to release the tobacco…they would!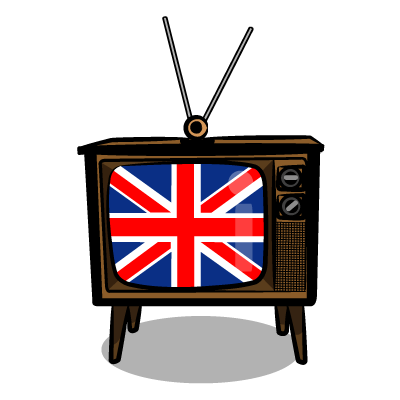 Scapegoat & Witch
The Leveson Inquiry is an ongoing series of trials and hearings for men and women who are accused of the heinous crime of witchcraft in colonial Massachusetts during the 17th Century.
…no hang on, that's the Salem Witch Trials.
The Leveson Inquiry is actually an ongoing enquiry into the conduct, ethics and working culture of the British newspaper industry, in the wake of the News International phone hacking scandal.
And in May it was the turn of former News International Chief Executive, Rebekah Brooks to give evidence and face cross-examination.
Brooks has since been charged by the Crown Prosecution Service over allegations that she attempted to conceal information from investigations into phone hacking and bribes made to senior public officials.
Her husband Charlie, an Old Etonian friend of David Cameron – what else? has also been charged along with four others in their employ.
Rebekah Brooks reacted angrily to the charges, whilst Mr Brooks said that he had been used as a 'scapegoat' in the affair and claimed that his wife was the victim of a 'witch-hunt'.
Rebekah Brooks the victim of a witch-hunt…
No, it's too easy.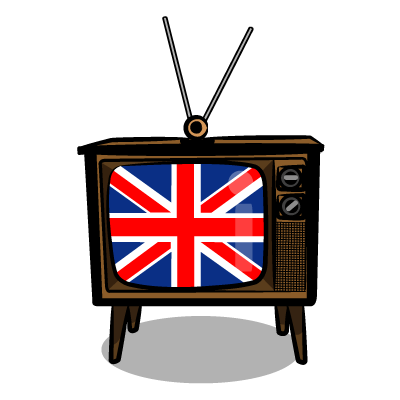 A Level Playing Field?
Even if you live under a rock in a field behind a forest in the shadow of a mountain, catch your own food and dress in couture fashioned from ferns you still wouldn't have been able to avoid the culmination of the 2011/12 Premier League football season.
Manchester City football club won the 2011/12 title for first time in 44 years, on goal difference with an injury time winner.
In the aftermath, crimson-faced, middle-aged men clogged the sports radio phone-in airwaves.
They spluttered through hyper-excitement that they were City until they died, that they had blue blood pumping through their veins and that it is their club, a club they are part of, a club that generations of their crimson-faced forefathers have watched since 1894 and a club that is more important than life or death in their big blue households.
Now, If I had been the phone-in host I would have said three things in reply:
1. Calm yourself down, I can tell your face is crimson and I can't even see you
2. If your blood is blue, you should consult a GP as a matter of some urgency
3. You say it's your club, but that literally extends as far as you pay £45 to get in and if you've only got £44 then your club will sell your seat to someone else, leaving you to peep through the windows of Dixons in the rain to watch the club that is so yours
But that's probably why my repeated applications to the UK's Talksport radio station for a job as a football phone-in host never merits so much as a first interview let alone a psychometric test.
Another reason why that's probably not the career move for me is a seemingly obvious observation that Manchester City won the Barclays Bank sponsored kick about by spending more than any other club and that the title-winning goal was scored by the most expensive player in the team, Sergio Aguero, who cost £38m.
Manchester City Football Club is owned by one of the world's richest men in Sheikh Mansour whose Oil inheritance billions are £452m lighter after purchasing 22 new players since 2009, with more than £75m spent in this title winning season alone.
Only the Coalition government's front bench is worth more.
Compare that 2011/12 spending to some of the teams that City were in 'competition' with such as Manchester United £50m, Newcastle £23m, Norwich City £11m, Everton £6.5m and the question has to be asked:
Isn't Manchester City's 'Premier League triumph' simply the equivalent of a war won by stealth bombers against insurgents with rocks?
And don't get me started on Formula 1.
Discuss*
* By email, at the time of writing my latest application to host a sports phone-in on Outer Hebrides FM is still under consideration.