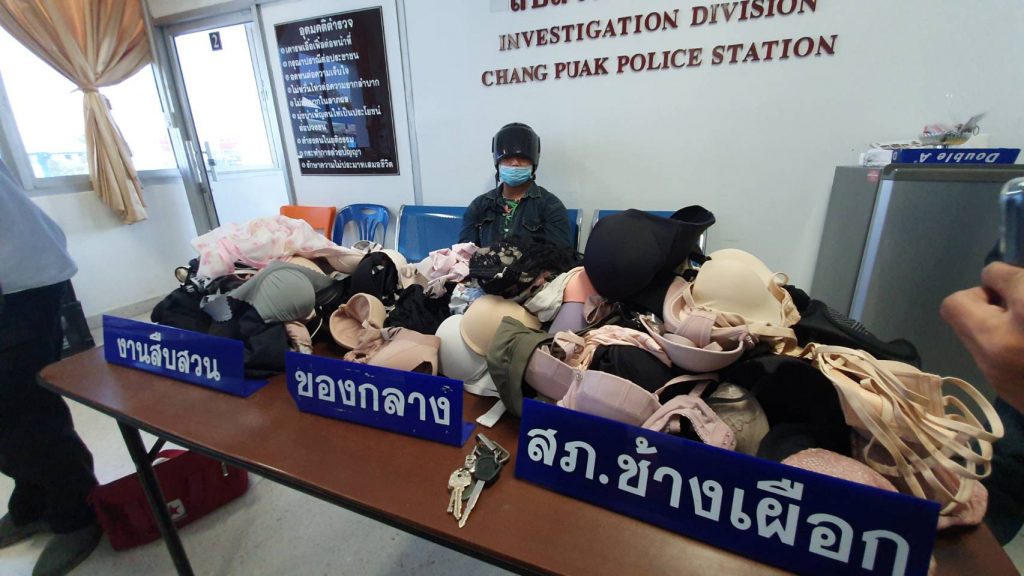 A 29 year old woman reported to police on the 7th December that her suitcase had been stolen while she was checking into an accommodation in Chang Phuak.
Police followed CCTV footage of the theft to an apartment nearby where they entered the room of a 25 year old man from Fang, accused of the theft. In his room police found the stolen suitcase, but also a pile of hundreds of ladies' underwear.
According to the man, who has confessed to the theft, he had been collecting stolen underwear for two years now, usually from self-service laundromats.
He claims to admire the aesthetics of the underwear and denies using them for sexual gratification.
He has been arrested and will be prosecuted.
There has been a spate of underwear thieves arrested in recent years such as this man found with over 1000 items of undergarments, this man who also hunts for underwear at laundromats, and this man, and this student, and this twofer earlier this year…the list goes on.