CityNews – 23rd January 2020 Hang Dong police announced the arrest of NIrut Pinta, 35, a man from the area who was found in possession of 30 items of used bras and ladies' underwear.
This is the second arrest this week of an underwear thief here in Chiang Mai, with a man being arrested in possession of over 1,000 ladies underwear two days ago.
Reports have been made to the police station by a number of women in the area who say that their underwear had been stolen from their washing lines late at night causing not just loss of property, but concern and fear amongst the victims.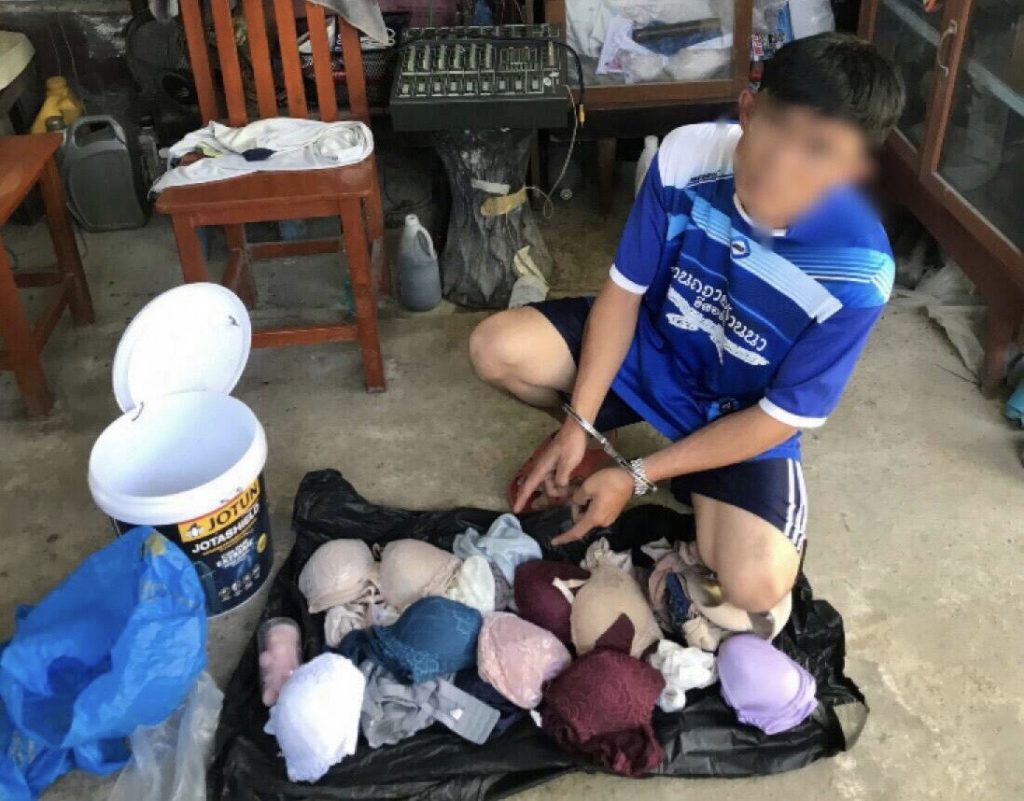 Police investigated by studying a number of CCTV footage, finally catching the man in action around 2am when he was caught selecting underwear from a line outside a dormitory before taking a few and escaping. The police managed to track the man through various CCTV footage until his arrest.
Nirut admitted to stealing the underwear and told police that he liked to out late at night across the city to hunt for these underwear. He would then sniff them to satisfaction. At the time of arrest he was also wearing a pair of stolen pink underwear.
Police say that they will prosecute him to the full extent of the law. .