CityNews – On Thursday, 5thJune, Pol. Lt. Col Poonsab Ruamsud of Phuping Police Station arrested Wichai Buasoy (44) of Maerim district, Chiang Mai who was accused of stealing a woman's underwear from her bedroom.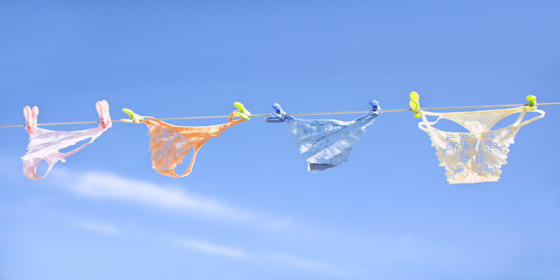 The suspect was arrested on Chotana Road in front of the Thaweephan Wood Company. The police searched Wichai's room and found items of female underwear believed to have been stolen.
According to the report, a victim of robbery had previously told police that she had lost more than twenty pieces of underwear at Chendoipet Dormitory. The police checked CCTV footage of areas around the dorm and saw Wichai entering her room. When they identified him in the videos, he confessed immediately about the robbery in question.
He also confessed to masturbating while smelling the stolen underwear, and has been charged with robbery.

For photos and story in Thai, visit the Dailynews.