CityNews Article Archive:
US Consul General Guest Speaker at the Expat Club
May 28, 2012
CityNews – Ken Foster, the U.S. Consul General in Chiang Mai, was the Guest Speaker at the Expat Club at the Shangri-la Hotel on May 26th.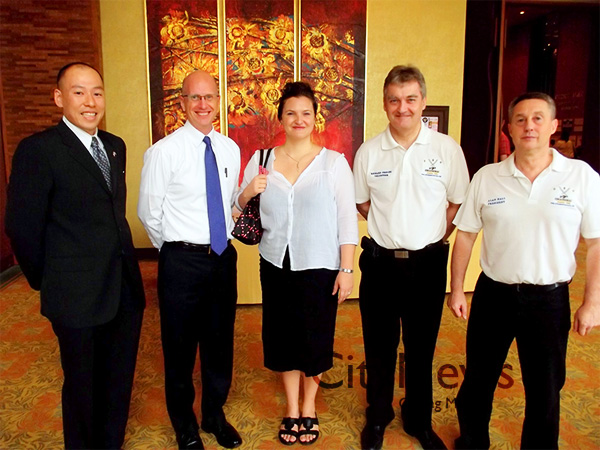 Ken Foster (purple tie)
He gave an informative talk about the issues the Consulate General follows, including politics in the north, changes in Burma, refugee issues, and economics and trade. He noted that the Executive Director of the American Chamber of Commerce in Thailand had visited Chiang Mai during the previous week and had met with local businesses to gauge interest in opening achapter here.
He also spoke about the work of the different agencies located in the Consulate General, and the importance of consular services provided to American citizens. As it is election year in the USA he encouraged the US expat community to vote, and had staff on hand to provide additional information on how to vote. He touched on the Consulate General's public diplomacy outreach efforts, and the importance of promoting mutual understanding between Americans and Thais. The speech was followed by a question and answer session, giving the U.S. Expats the chance to air their views.