Quick guide to buying property in Thailand
February 24
Wondering if it's a good time to buy in Chiang Mai?
Interested in investing those crypto gains in real-estate?
Want a better deal than the rent you're currently paying for your condo?
If you've been wondering how you can get into the local property market, then you'll want this important background information and up-to-date advice from a pro.
We're excited to welcome Paul from Perfect Homes who will be sharing everything you need to know as a foreigner who's interested in purchasing real-estate in Thailand. With a strong record of serving expat clientele in Chiang Mai, his team are involved in all things real-estate and have been in the business here for five years.
Whether it's understanding the banking regulations, intel on the market, or advice on how to negotiate the right deal, Paul is incredibly knowledgeable and has a keen entrepreneurial eye.
Join this FREE Info Session hosted by Draper Startup House Chiang Mai: https://goo.gl/maps/nemYynstv5GJk1uN8
Doors open at 5pm. Paul will give a short informational presentation followed by Q&A.
There is no obligation to buy and no sales pitch! Just solid information and a chance to have your questions asked and answered by a pro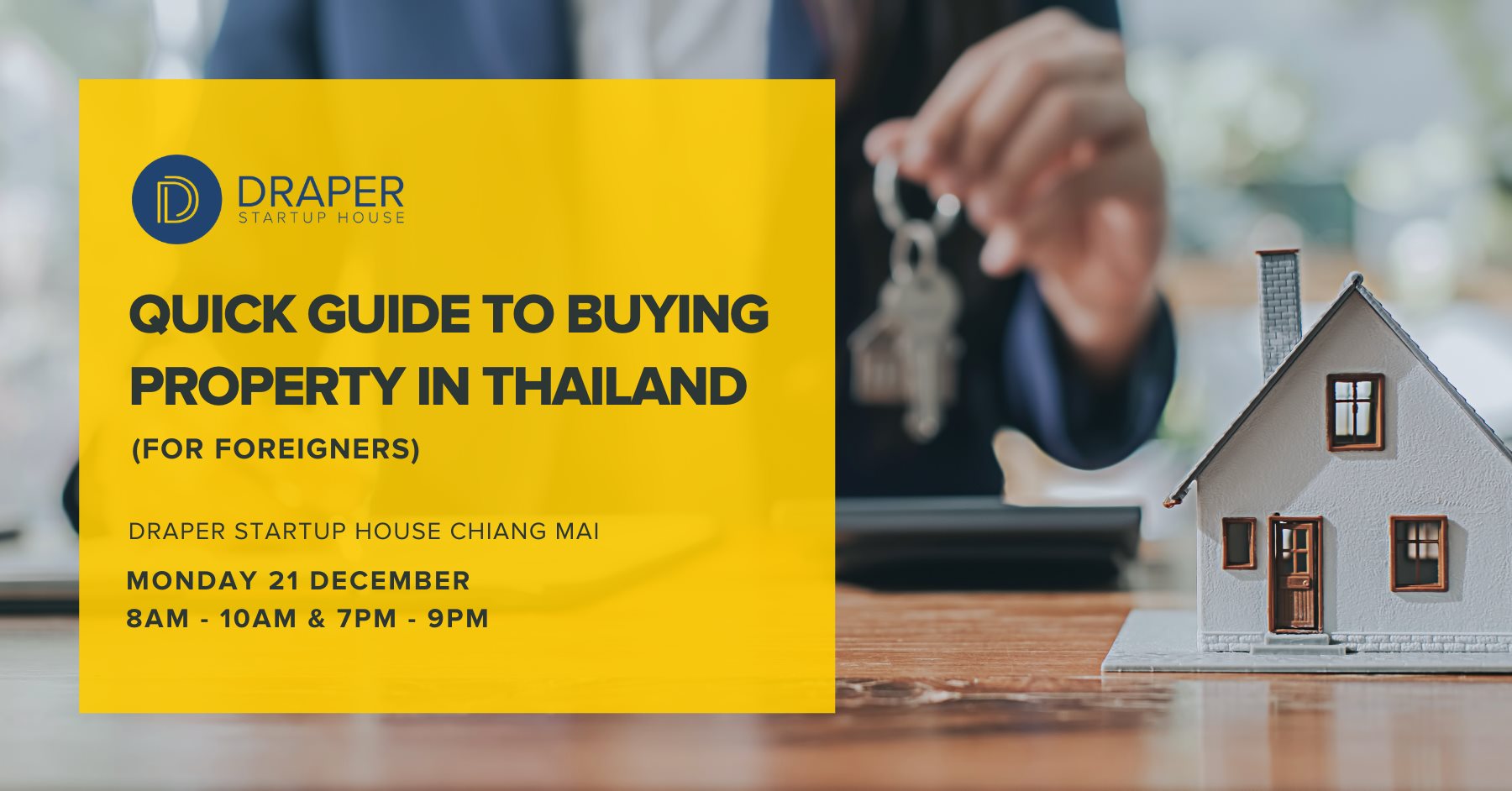 Event Details
Location:
Draper Startup House