Focus Business Open Day
June 28
If you are a business owner with these careers
Spa business
Hotel business
Tour company
Car rental company
Wooden shop
Restaurant
Drugstore
Coffee shop
Graphic House
Tire supplier
Software CRM supplier
Distributor and import of kitchenware
Electrical appliance supplier
Bored pile maker
BNI Focus looking for these careers. Would like to invite you to join the open view Modern marketing, matching business partners that help you save marketing costs and increase connection in generating sales. Ensure that you will get a new perspective on marketing, another form that is definitely impressive.
Within the FOCUS BUSINESS OPEN DAY
"GROW YOUR BUSINESS THROUGH RELATIONSHIPS"
Date: Friday 28 June 2019
Location: Holiday Inn Hotel Chiang Mai
Time: 6.30 – 10.00 hrs.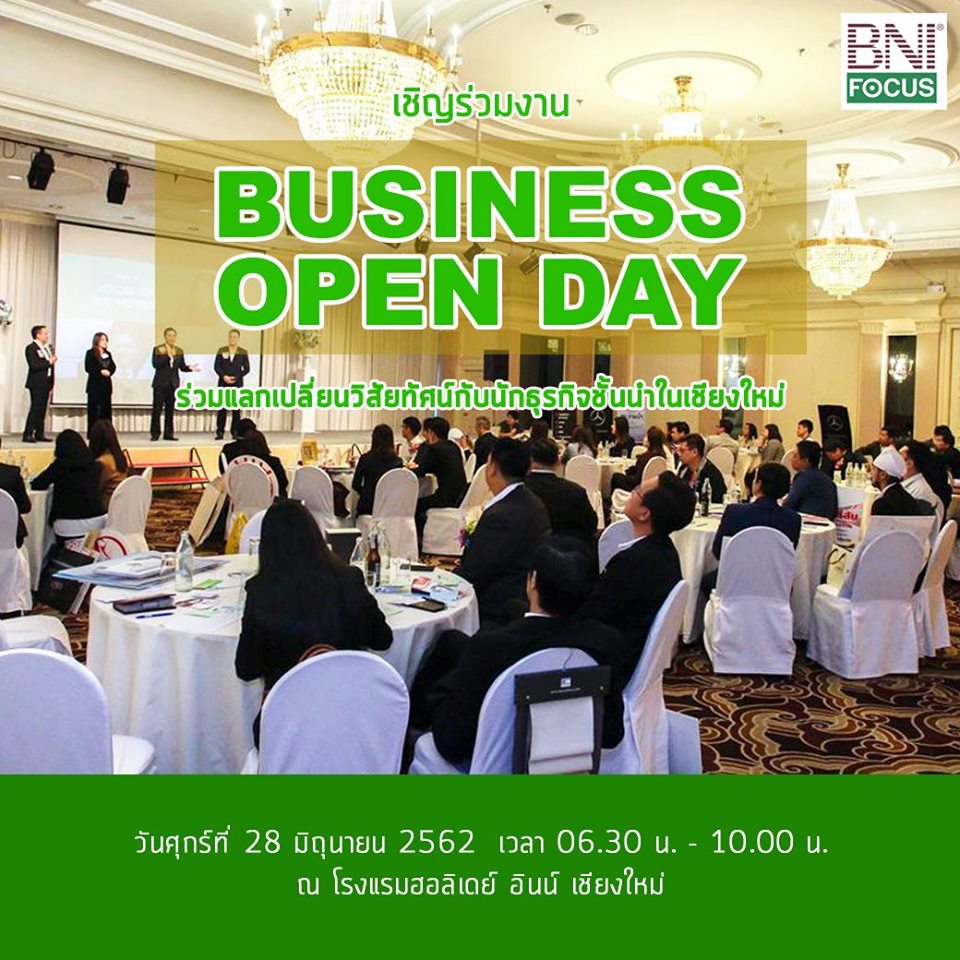 Event Details
Location:
Holiday Inn Hotel