The Moose Cup
September 28 - September 29
2Getherbar & Restaurant and Moose Cider present:
The Moose Cup Saturday 28 and Sunday 29 September we wil organize a 32-player 8-Ball tournament.
We will play in a best of 3 format, semi – and final wil be play as a best of 5.  Entree fee 300 baht.
Prizes: 1. 10.000, 2. 5.000, 3. 2.500
Free T-shirt for all the players.
As you are used from our tournaments we will provide a free buffet.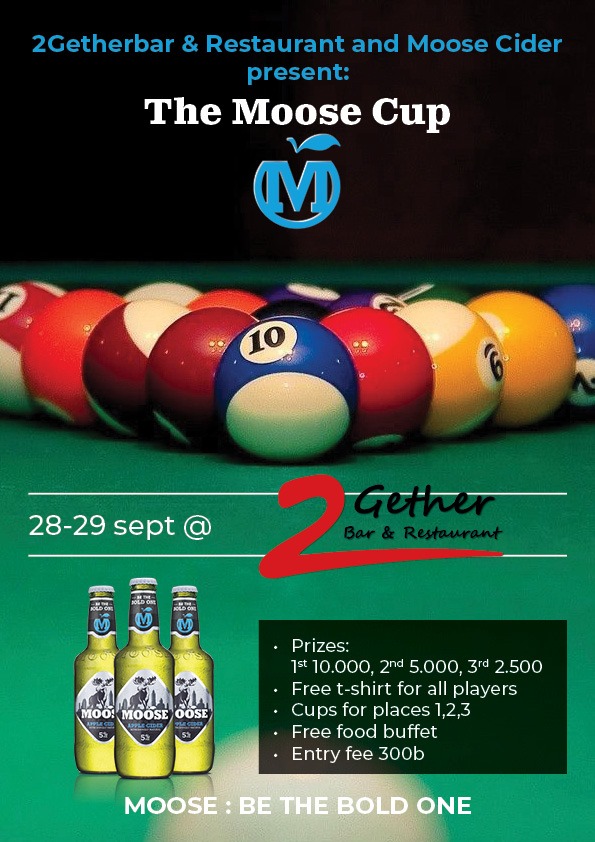 Event Details
Location:
2Getherbar & Restaurant
Night Bazaar