Rock For Runners
August 24
Rock for Runners is a brand new community event hosted by Chiang Mai Rock Climbing Adventures with Basecamp Coffee House! The event is aimed at bringing together the Chiang Mai Trail Running and the Chiang Mai Rock Climbing communities for a fun day of climbing and community building at the CMRCA climbing gym.
Free package for runners! Includes: Free climbing, instruction, gear rental with light snacks provided.
The event starts with a community meet and greet, followed by opportunities to learn about climbing from some of the best rock climbers in Thailand, receive indoor climbing instruction, and join in on some fun games and contests.
Followed by an after party with beers for sale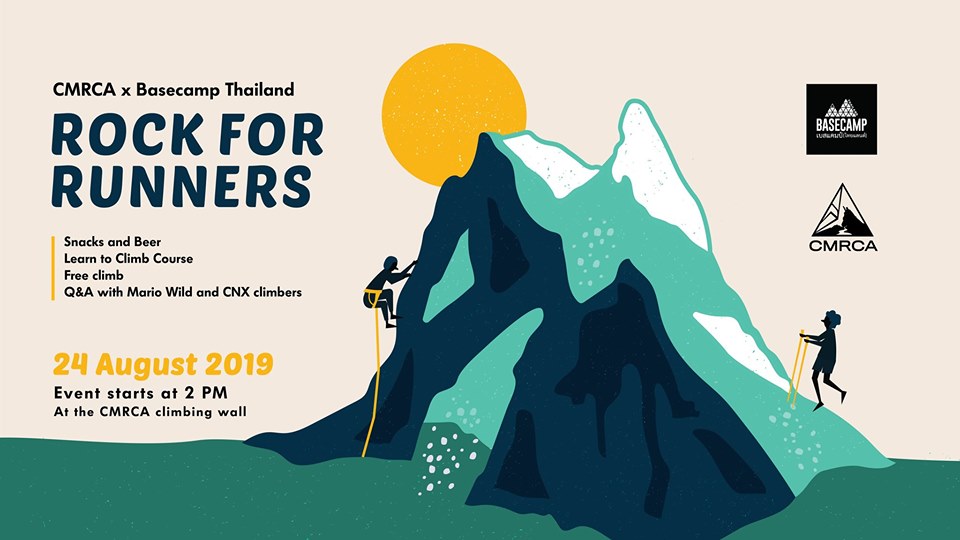 Event Details
Location:
Chiang Mai Rock
Climbing Adventures