Fly for kids
June 16
Regarding to month of International Yoga day, Kru NOK would like to share fun and fly yoga to kids.
Yoga fly is not only fun for your kids and also help them to have more focus and happiness. Yoga fly helps you more strech and lengthen the spine also.
This day we have 1.50 Hrs together with Kru NOK and her 9 years old twin(Pinky Putter who practiced fly also).
6 fly limited – Book with Kru NOK as fast as you can! Please make sure you will come then book na kha.
Kids should be around 7 – 14 years old.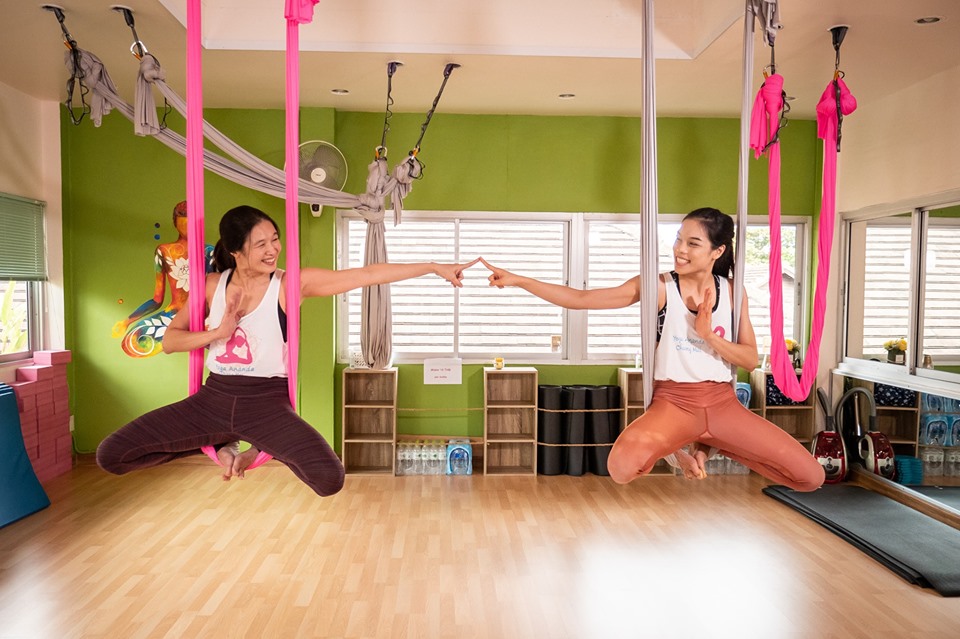 Event Details
Location:
Yoga Ananda
Jing Jai Market