Beeswax Wrap Workshop & Lunch with Superbee at The Food Trust CNX
February 26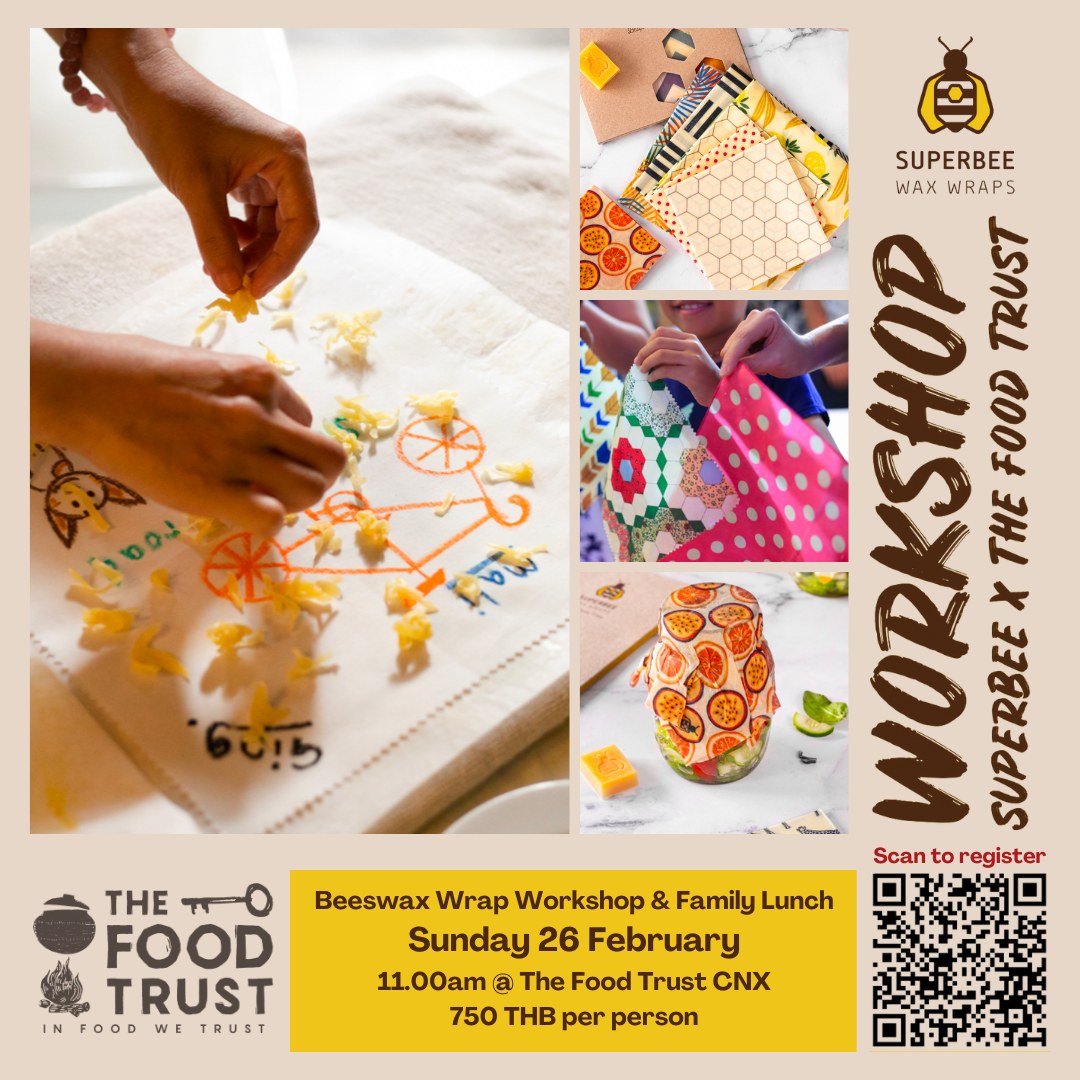 Join us this Sunday 26th February (11.00am-12.00pm) for a fun workshop with Superbee where you will be making your very own beeswax wraps!
These colourful and sustainable wraps is one way to reduce the use of plastic in your kitchen. They are a natural, waste-free alternative to traditional cling wrap and other non-sustainable food storage solutions. Other benefits include keeping your food fresh for longer, re-usable (with proper care, they can last two years!), compostable/biodegradable, and they are just so cute~
This workshop will take you through the process of finding the right materials (using 100% organic cotton, hemp, or linen fabric is the way to go), how to properly melt their sustainably harvested beeswax onto your cloth, and how to take care of it.
Then enjoy a family style lunch prepared by Peppina Verde including: salad, two kinds of Napoli-style pizzas, dessert and a glass of non-alcoholic beverage. Only 750 baht for both the workshop and lunch!
Register for a spot today via the QR code or the link below! There are limited spaces~
Event Details
Location:
The Food Trust CNX