Thursday Night Live at Paapu House
May 5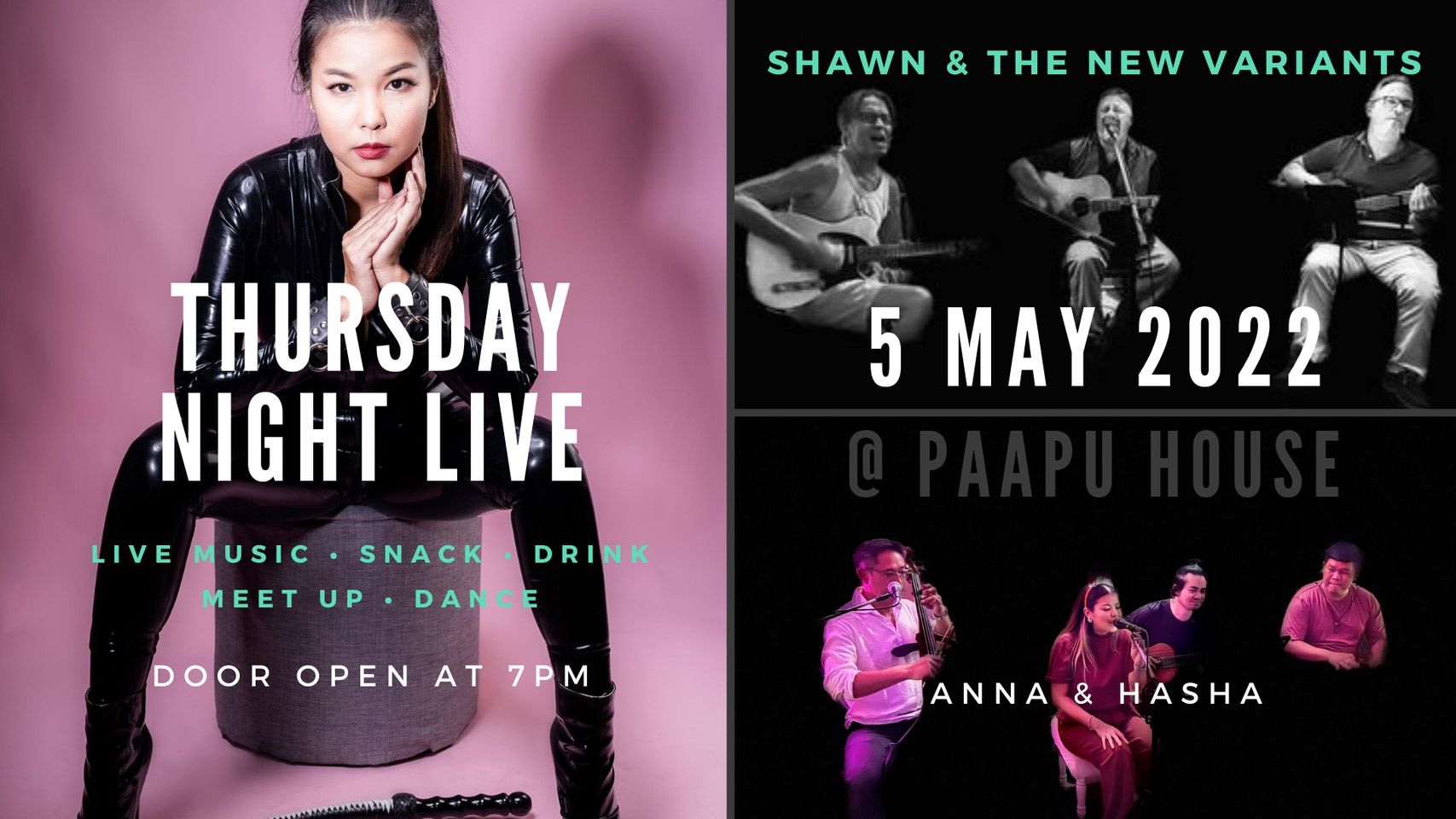 Thursday Night Live returns 5 MAY!
Paapu's Back in Town! Join us for an old fashioned night of good music, food and drink, but most of all to meet up!
7:30PM : The stage will be taken by Shawn & the New Variants. The band plays hits from every decade (well, from the 60's on) and is sure to keep you singing along.
9PM : another old acquaintance will take the stage: we're talking about Anna Nantawan, she will be performing with her band 'Anna & Hasha'; let's see if you can sit still……
Thursday Night Live is a free event ; this Thursday we will serve some small snacks. Looking forward to see you!
Door opens at 7PM.
Venue: Paapu House (North eastern of the Moat, Chiang Mai)
Tel: 098-3297835