The 1st ACIS 4 Regional Markets
April 21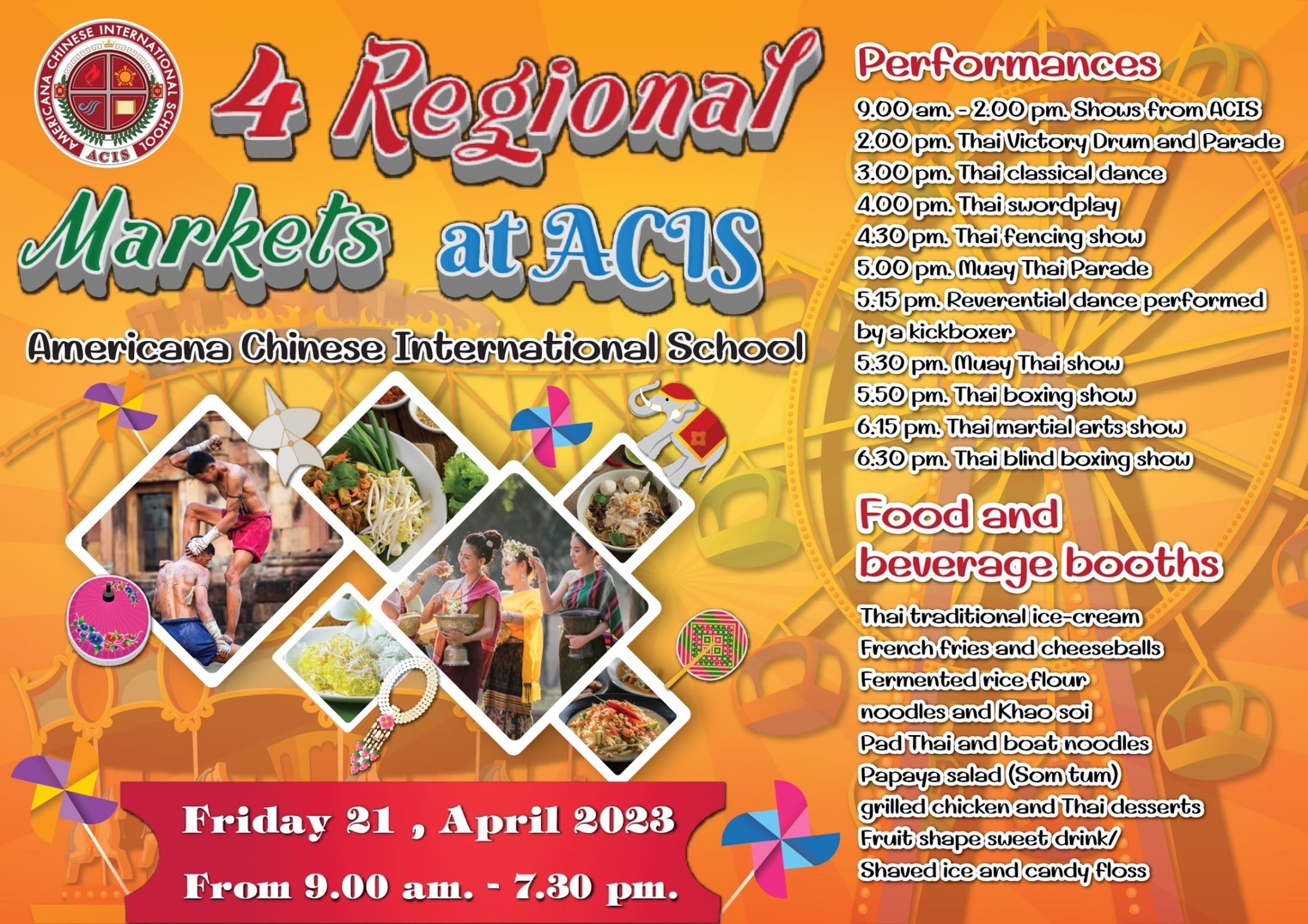 Americana Chinese International School (ACIS) would like to invite everyone to attend the 1st ACIS 4 Regional Markets on Friday, April 21, 2023 from 9:00 a.m. – 7:30 p.m.
In the event, you will enjoy various activities and performances by our students, Thai victory drum and parades, Thai sword and fencing shows, Muay Thai parade, Reverential dance performed by a kickboxer, Muay Thai show, Thai martial arts show and Thai blind boxing show. We will have delicious food vendors such as Thai traditional ice cream, French fries, cheese balls, fermented rice flour noodles, khao soi, pad thai, boat noodles, papaya salad (som tum), grilled chicken, Thai desserts, fruit-shaped syrups, shaved ice and cotton candy.
…Participation for the performances is free …
We hope to see everyone soon.
Special Promotion !!
When you buy 300 baht of food/beverages coupons, get 2 free tickets to ride any 2 of 3 available carnival rides/games.
You can buy coupons from today – 20 April 2023.
If you would like to purchase coupons, please call 090-9814790 (Khun Prang) or line ID: maprag_1234.
Thank you for your support.
Event Details
Location:
Americana Chinese International School (ACIS)