Mega Love Is In The Air Super Grand Expo Fair
August 11 - August 15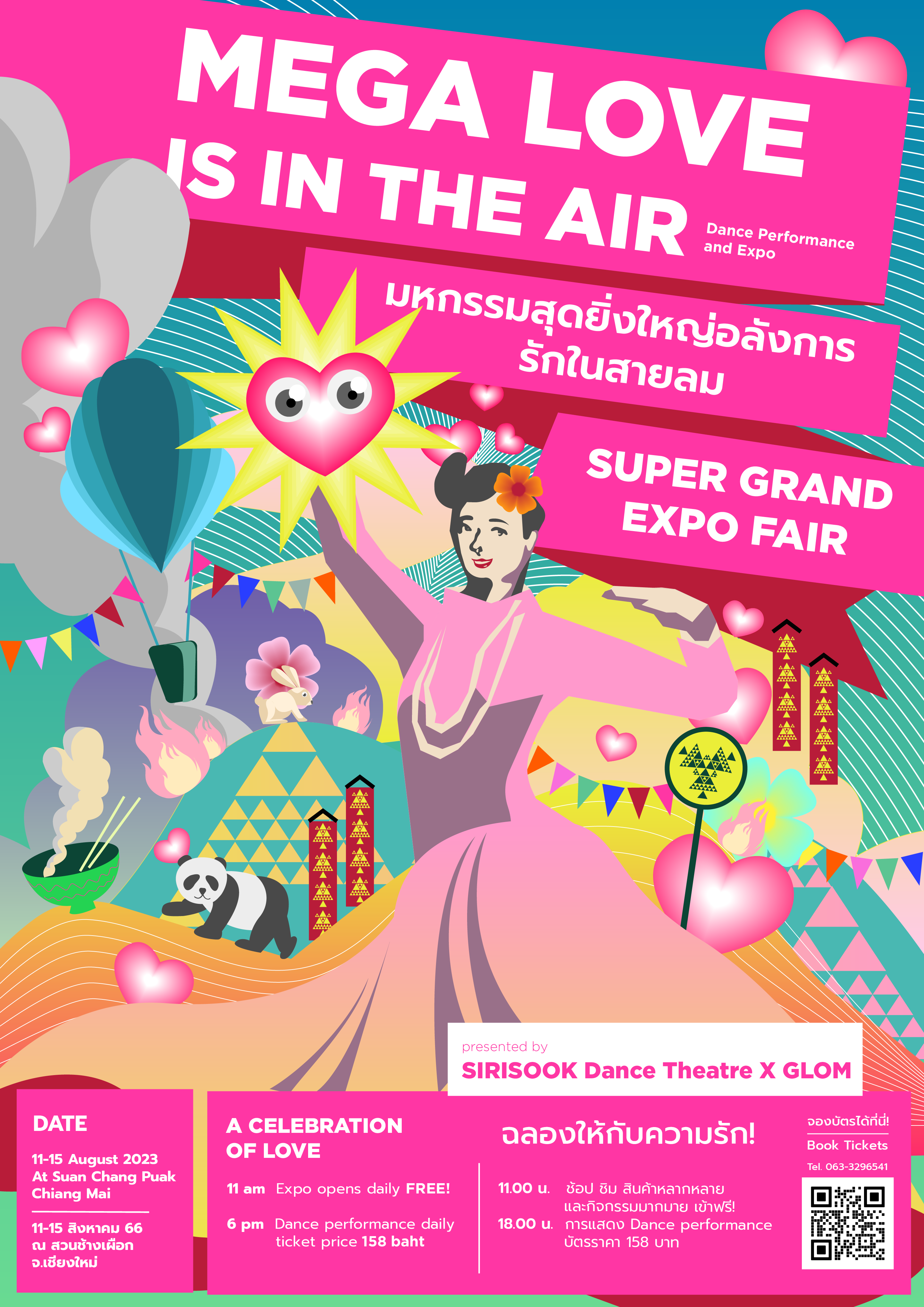 Join us for a celebration of LOVE this Mother's day! 
MEGA LOVE IS IN THE AIR SUPER GRAND EXPO FAIR is a 5-day expo and dance performance that explores love of self, love of community and love of the environment. Visit an array of local vendors and booths including good food, live music in the garden and playful activities that keep you enjoying all day long with the hope of finding love and companionship.
The experience is highlighted with a 45-minute dance performance by Sirisook Dance Theatre at 6 pm daily.
There's more! Enjoy romantic food vendors. Live music to get you in the groove.
Searching for that special?
We've got a selection of second-hand clothes, Niche crafts, crafted with love and creativity. Our live match-making service is ready to work its magic.
We're giving away 50 free plants every single day. Spread that green love together!
Clear your schedule and join us for the MEGA LOVE IS IN THE AIR SUPER GRAND EXPO FAIR:
Date: 11-15 Aug 2023
Time: 11:00 am to 8:30 pm ( Dance performance at 6 pm )
Location: Suan Chang Puek, Chiang Mai
Dance performance ticket price 158 Bath, An event is open for free entry.
Book Ticket: https://www.eventpop.me/e/15533
Event Details
Location:
Suan Chang Puek, Chiang Mai