Loy Krathong set dinner at Oxygen Dining Room
November 19
Loy Krathong
Thailand's most picturesque and romantic festival.
'Loy Krathong set dinner at Oxygen Dining Room'
WHAT: A luxury 9-course 'Thai-French' set menu at THB 2,500++ per person
WHEN: 19, 20 November 2021, 6 – 10 pm
WHY: Oxygen Dining Room is located on page 261 of the Michelin Guide Chiang Mai 2020 in the Michelin plate, that is a quality restaurant that uses fresh ingredients and prepared meticulously by Chef 'KHEM' Wathit Rungrowwatna, the Executive Chef of the restaurant.
Relax and feel 'welcomed' with our welcome drink.
Every couple receives their own krathongs to release from our pier.
Dine in the luxury dining room, enjoy our lawn and the river life.
local duo band playing music and enchanting tunes.
***
ลอยกระทง
เทศกาลที่งดงามและโรแมนติกที่สุดของประเทศไทย
'ลอยกระทงดินเนอร์ที่ Oxygen Dining Room'
ดินเนอร์: เซ็ตเมนูอาหาร ไทย-ฝรั่งเศส 9 คอร์สสุดหรู ราคาท่านละ 2,500++ บาท
วันเวลา: 19, 20 พฤศจิกายน 2564, เวลา 18:00 – 22:00 น.
ทำไมต้องที่นี่?: Oxygen Dining Room ห้องอาหารสุดหรูอยู่ที่หน้าที่ 261 ของ Michelin Guide Chiang Mai 2020 ในส่วนของ Michelin Plate ซึ่งขึ้นชื่อว่าเป็นร้านอาหารคุณภาพที่ใช้วัตถุดิบสดใหม่และปรุงอย่างพิถีพิถัน ภายใต้การดูแลโดยเชฟ 'เข้ม' วาทิตย์ รุ่งโรจน์ Executive Chef ของห้องอาหาร
ผ่อนคลายด้วยเครื่องดื่มต้อนรับของเรา
ทุกคู่จะได้รับกระทง 1 ใบ สามารถลอยกระทงได้จากท่าเรือของรีสอร์ท
ดินเนอร์ในห้องอาหารสุดหรู เพลิดเพลินกับความร่มรื่นของสนามหญ้าและบรรยากาศริมแม่น้ำ
เพลินเพลินกับวงดนตรี duo band
For more information and reservation; (very limited availability)
Inbox: http://m.me/Oxygendiningroom
Line us: https://lin.ee/XTzrDfE
Call us: +66 53 931 999 ext. Oxygen Dining Room
Email us: [email protected]
Website: http://crosschiangmairiverside.com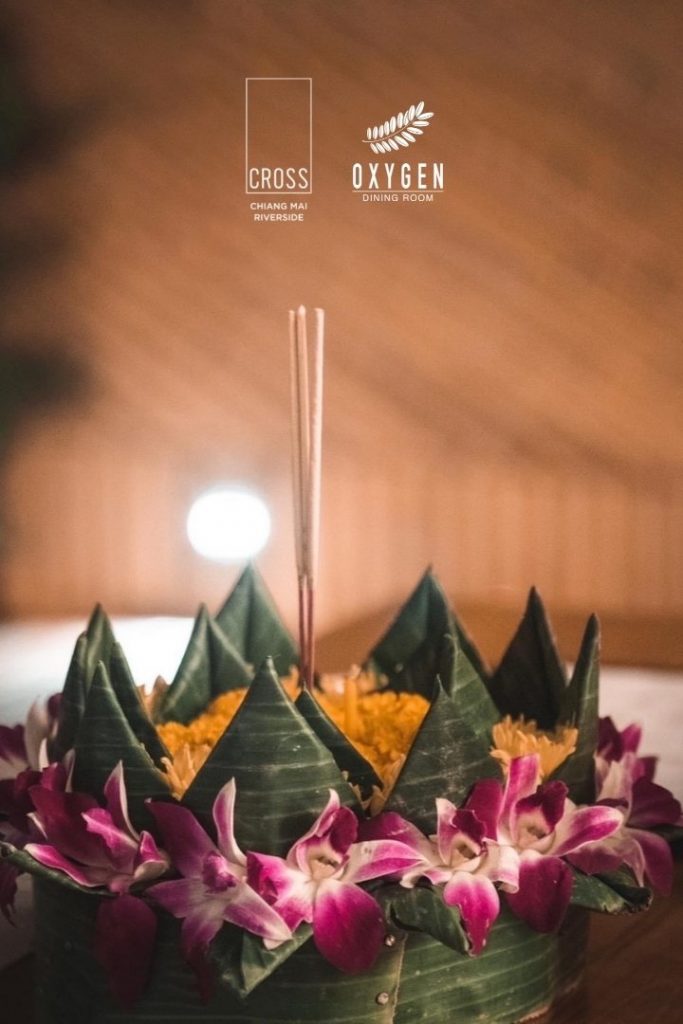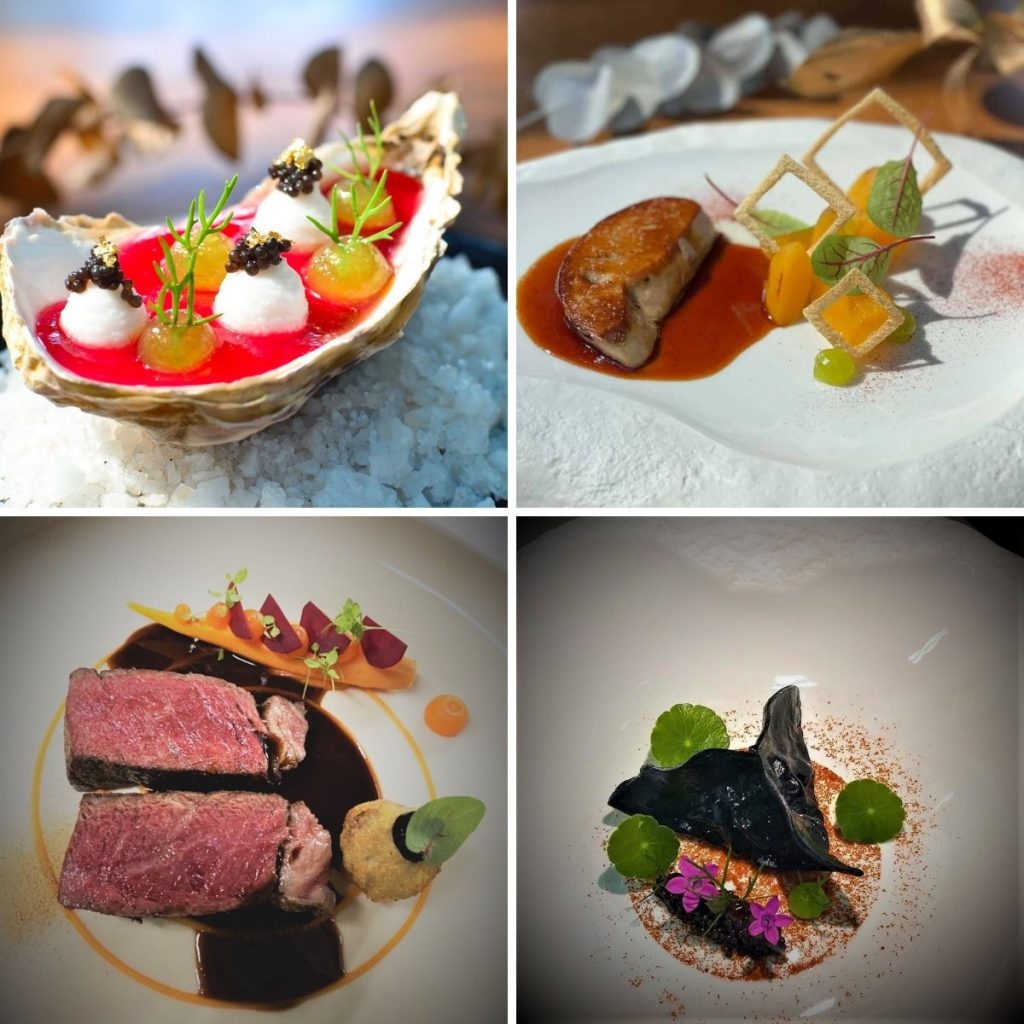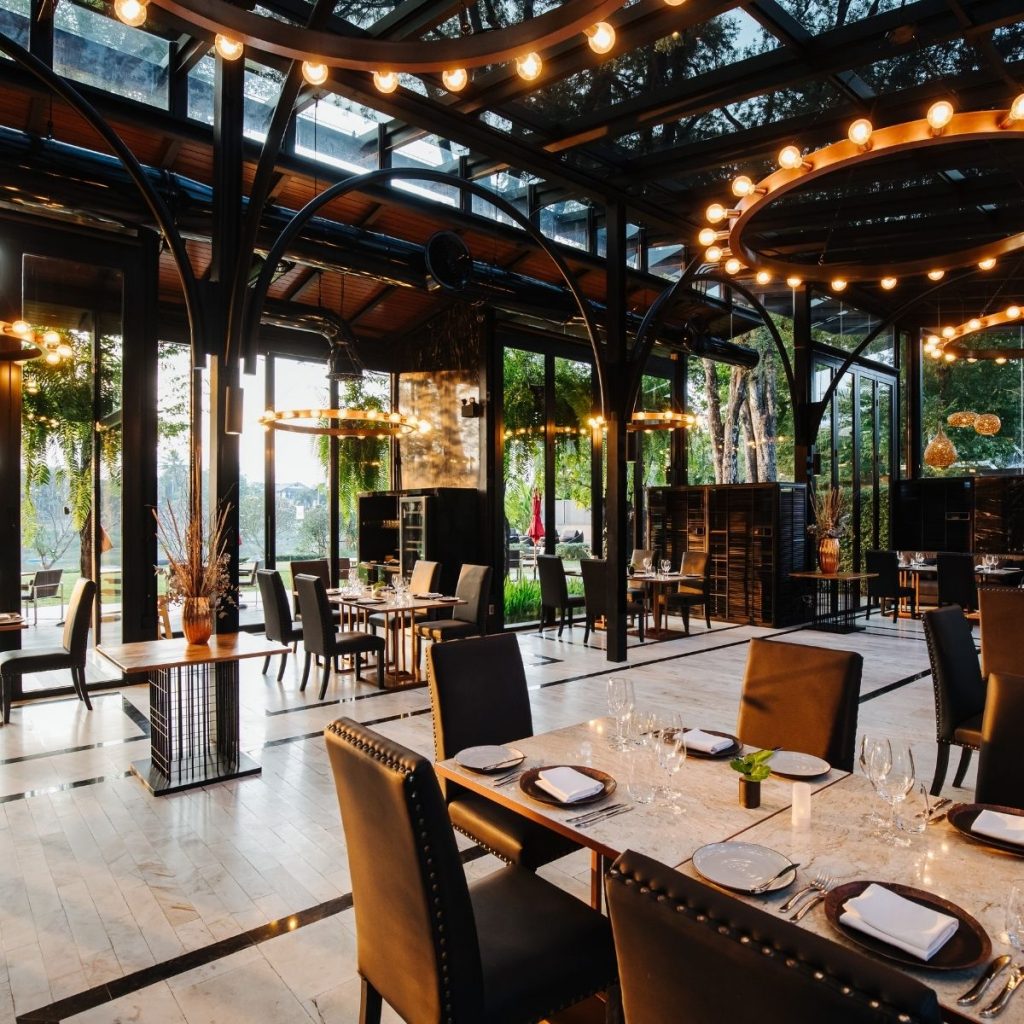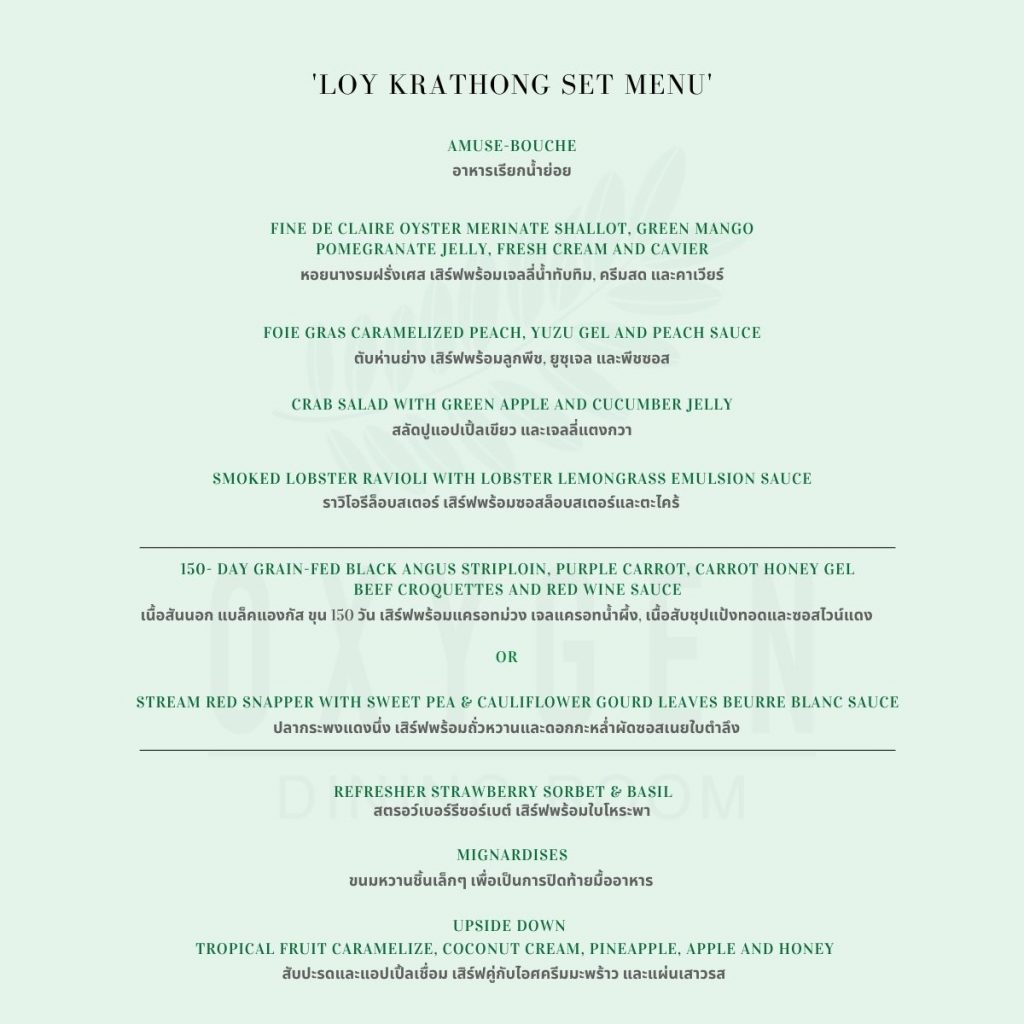 Event Details
Location:
Oxygen Dining Room