Happy Mother's Day at Vivo bene
August 12
All the Special moms, this is to celebrate you at "Mom eats free" a special buffet dinner to remember at Vivobene Restaurant.
You'll be sure to find something your Mom will enjoy on her special day!  On 12th August 2019 from 6PM onwards with Live Music.
Price
Adult THB 700 net.
Children THB 350 net.
Make your reservation 053 496 000 e-mail: [email protected]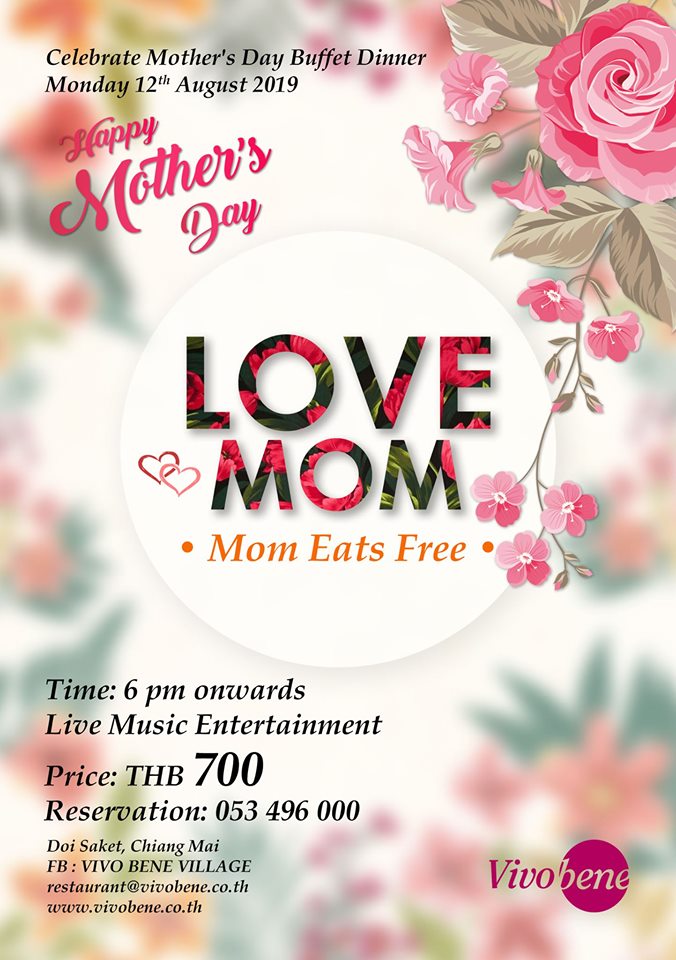 Event Details
Location:
Vivo bene Restaurant