From farm to table
April 12 - December 31
Favola invites you to discover an array of delectable and healthy dishes featuring organic ingredients from local farms at Favola restaurant. Our sustainable a la carte selections include fresh salad, organic aquaponic Tilapia fillet, Rigatoni pasta with cauliflower, and Rillette of Chiang Mai duck with sautéed organic kale.
A la carte menu starts from THB190
Open daily for lunch and dinner from 11.00 – 23.00 hrs.
For more information or reservations, please call +66 53 253 299 or email [email protected]
—-
ร้านอาหารฟาโลล่าชวนชิมเมนูอาหารเพื่อสุขภาพแสนอร่อยจากวัตถุดิบออร์แกนิกส่งตรงจากฟาร์มในท้องถิ่นถึงครัวฟาโวล่า สร้างสรรค์ออกในรูปแบบอาหารอิตาเลียนหลากเมนู อาทิ สลัดอะโวคาโด พาสต้าริกาโตนีกะหล่ำดอกและแอนโชวี ปลานิลในซุปซัฟฟรอน และเมนูอื่นๆ อีกมากมาย ในราคาเริ่มต้นเพียง 190 บาทสุทธิ
ร้านอาหารฟาโวล่า เปิดให้บริการทุกวัน ตั้งแต่เวลา 11.00 น. – 23.00 น.
สอบถามข้อมูลเพิ่มเติม หรือสำรองที่นั่ง โทร 053 253 299 หรืออีเมล [email protected]
ติดตามโปรโมชั่นอื่นๆได้ที่: https://www.facebook.com/lemeridienchiangmai/
—-
Insalata di Avocado e Fagioli | สลัดอะโวคาโด – 240THB
Salad of local Hass avocado, black beans, semi-dried tomato vinaigrette, fresh sprouts, red onion, cherry tomatoes
Uovo di Anatra in Camicia | สลัดเบบี้เคลและไข่เป็ดออร์แกนิกส่ง – 190THB
Oven roasted turnips and beets, baby kale, sunflower seeds and a poached duck egg
Tilapia in Brodo allo Zafferano | ปลานิลในซุปซัฟฟรอน – 240THB
Organic aquaponic Tilapia fillet, root vegetable julienne in clear saffron broth
Rigatoni alla Siciliana | พาสต้าริกาโตนีกะหล่ำดอก –  240THB
Rigatoni pasta, cauliflower, raisin, pine nuts, salted anchovies
Rillette di Anatra Arrosto | เป็ดตุ๋นสไตล์อิตาเลียน – 390THB
Rillette of Chiang Mai duck, sautéed organic kale, charred corn, almonds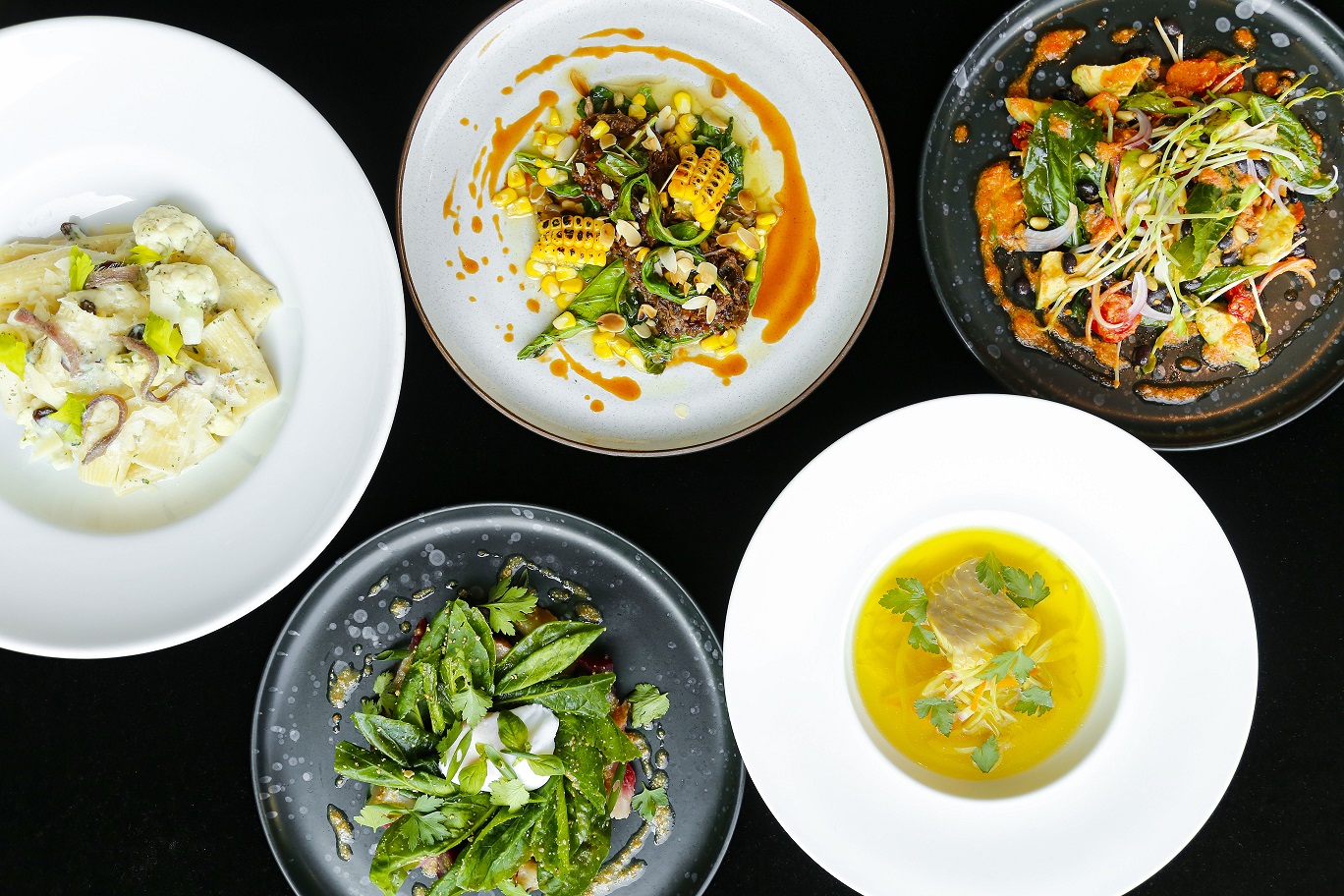 Event Details
Location:
At Favola,
Le Meridien Chiang Mai