Cinema Under The Stars!
June 7
Who don't remember the legendary adventure of a group of young teens called "The Goonies"? Friday 7th June at 7PM we will live together, again, that amazing Spielberg' adventure on our Cinema Under The Stars Appointment! Doesn't matter how old you are! "The Goonies" will catch you anyway!
Don't worry, we get you covered in case of rain
Free entry, Free Pop-Corn, Italian Menu and Drinks provided by Malee Garden Bistro! Everyone is invited to enjoy our open air cinema!
Can't wait to see you all!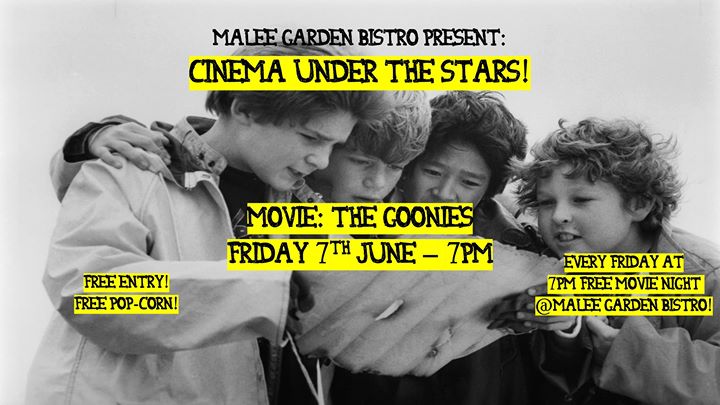 Event Details
Location:
Malee Garden Bistro