GIS Christmas Market
December 7
Come to the 3rd Annual GIS Christmas Market!
There are over 70 vendors!! There will be all types of gifts, food, holiday decor, and so much more!
Its a great way to get your Christmas shopping done!
This year we will have live music & a raffle prize drawing!
YOU DON"T WANT TO MISS THIS!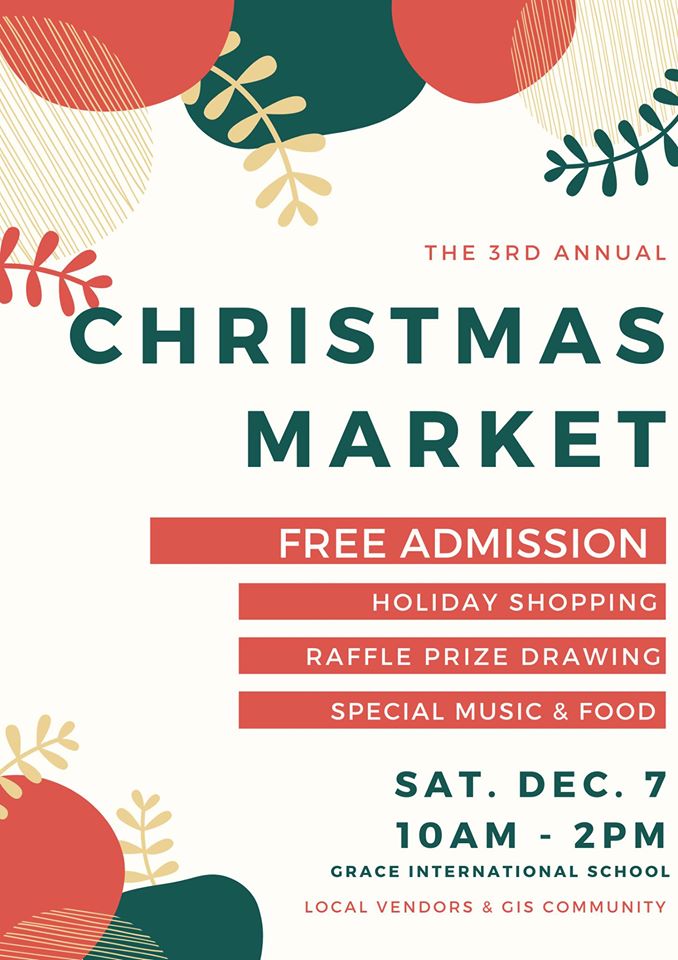 Event Details
Location:
Grace International School