Tango Dance every Wednesday at One Nimman
March 16 - May 31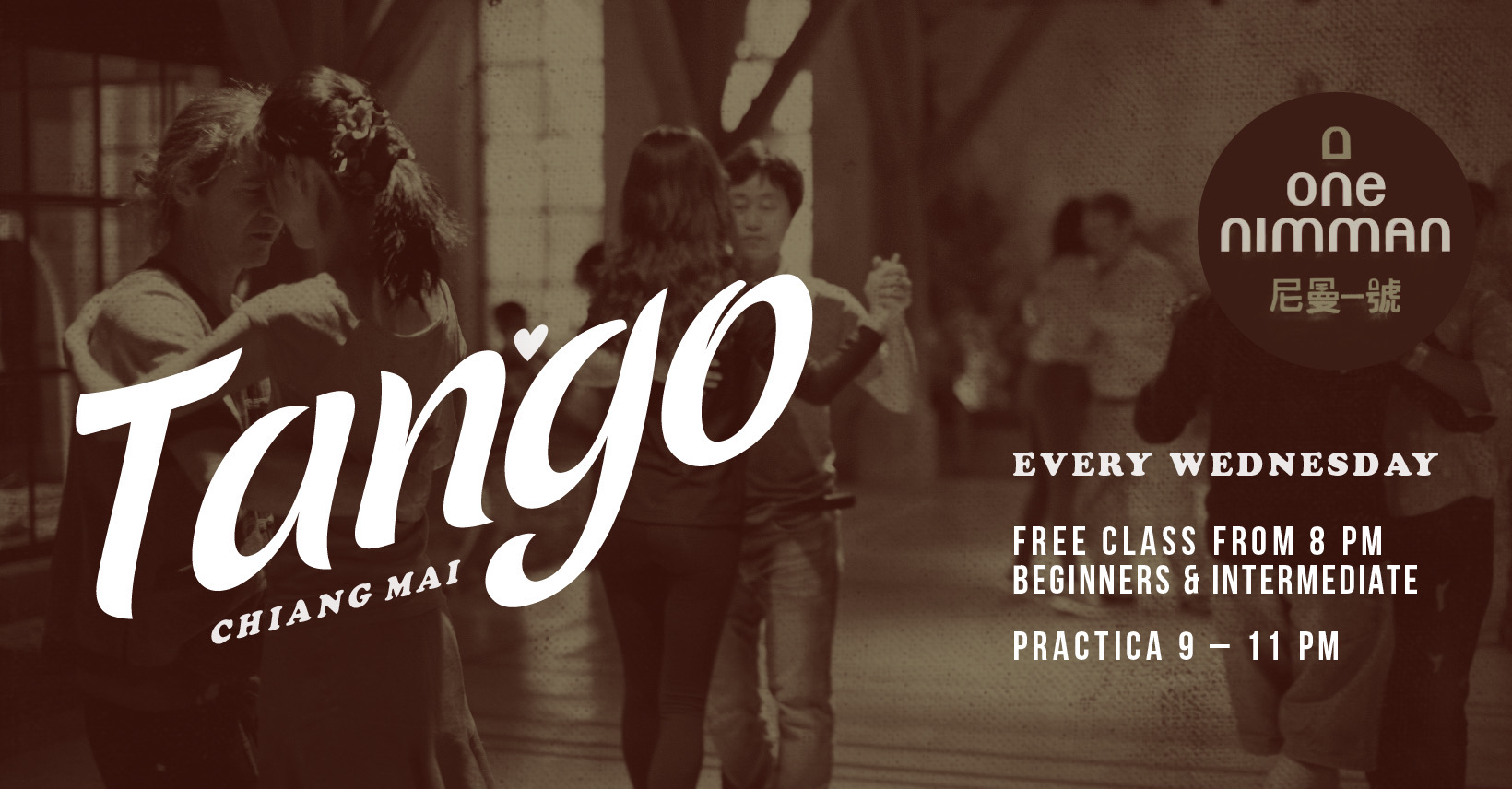 New to tango dance? Start now and join us every Wednesday at 8pm in One Nimman! We have regular free classes at 8pm at beautiful One Sala in One Nimman, and social dance from 9 to 11pm.
SCHEDULE
8pm class
9pm práctica (social dance)
– No partner required
– Be punctual for the class
– Socks OK (no flip-flops please!)
–
Free!
CLASS PROGRAM
We have two classes running together. If you are a completely new to tango, you can join our beginner class, and after two months you should be ready to moved to the intermediate group.
PRÁCTICA (SOCIAL DANCE)
After the class we have a práctica from 9 until 11pm, with lots of fun cortinas (music in between tango sets).
VOLUNTEER WITH US
Are you a photographer, designer, experienced dancer, tango DJ, or community manager? Would you like to help us? Let us know!