Yoga In The Garden (Donations For Charity Are Welcome)
June 14
Enjoy a beautiful yoga class for charity. The class will be for donations and all money donated will go towards our charity project to build new classrooms at a school in a remote hilltribe village in Maehongson province.
Please join us for a Vinyasa/Hatha yoga session in our garden at our new branch Fah Lanna Spa – Nimman. Enjoy a beautiful garden setting by the pond with your free yoga class during sunset time. We start while it is still light but in the course of the class, the sun will set and we will finish the class with Shavasana by the burning oil lamps in the garden.
Address: 4/1 Nimmanhaemin Soi 15
Dates: 14th June. Start time 18.30 pm.
Please arrive 5-10 minutes early and come to our reception area.
Wear comfortable clothing, bring a yoga mat, towel and water bottle.
Free drinking water and herbal tea after class will be provided.
We have a limited number of mats to lend. It would help us if you could message us to register and let us know how many people are coming and whether you have a yoga mat or not.
There is street parking available.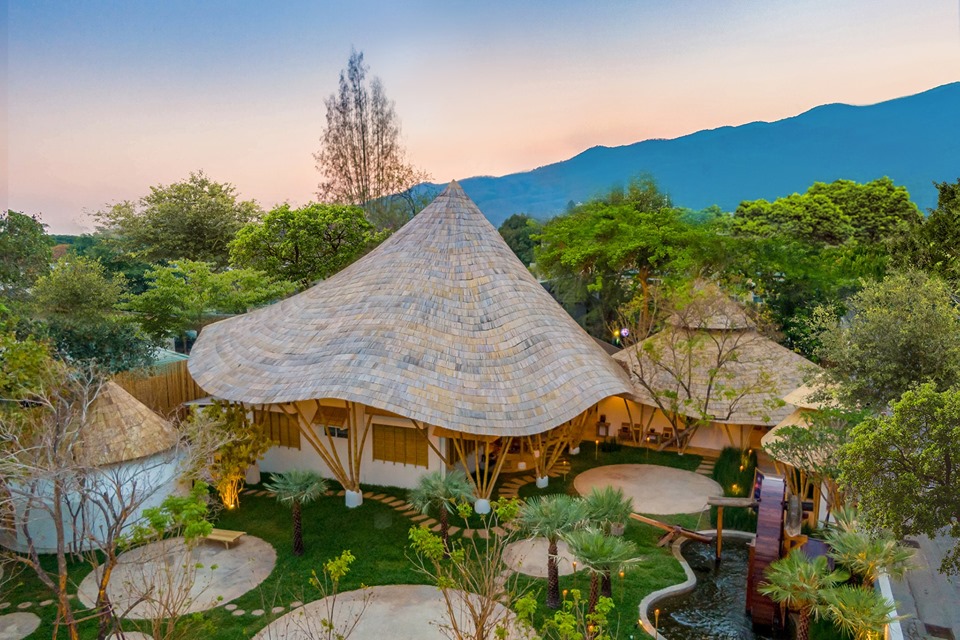 Event Details
Location:
Fah Lanna Spa
Nimman, Soi 15