Chiang Mai Street Art Tour & Work Shop
May 29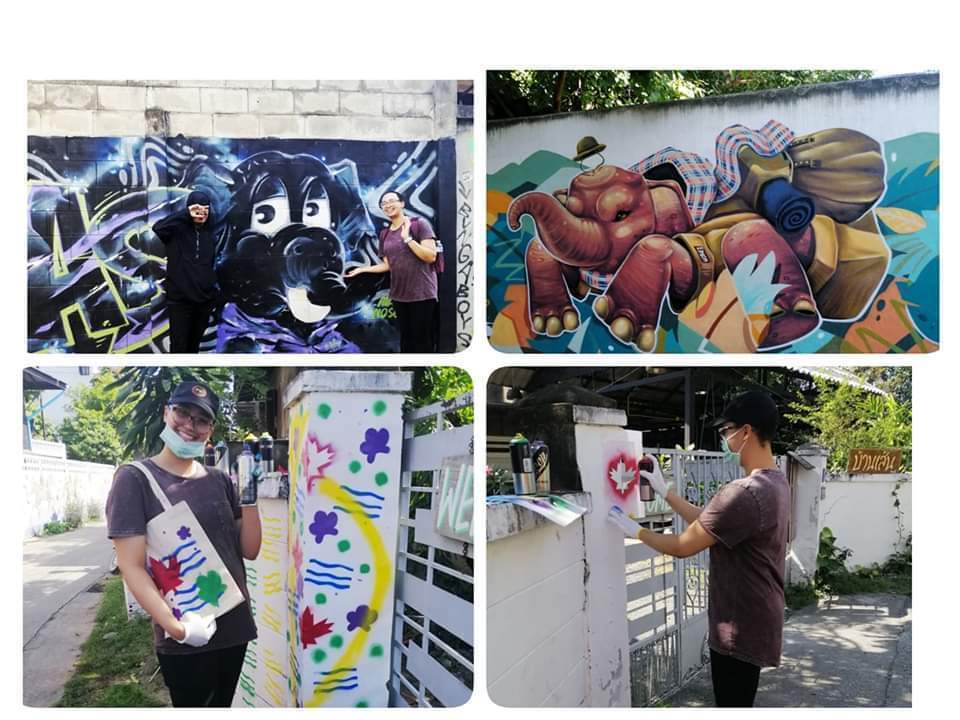 One of a kind experience where you could actually spray painting onto a real wall on a street – legally!
For a limited time (and limited wall spaces), be part of an exciting project to revitalize and beautify the streets of Chiang Mai old city with local artists, left your marks of creativity for the whole world to see(with Stencil Art on Wall)!
We will start with a walking tour to get you inspired! Discovering amazing Street Arts hidden amongst twisted alleyways of the old city and local temples, learning about their unique stories and the neighborhood.
Then, jumped-in to a fun – 1 hours, Artist-Led – Street Art/Graffiti workshop. No experience needed, all starting from the basics, and if you're ready, moving on to paint on the street!
Alternatively, you can also paint on cloth bags and take your creations home with you.
We will donate part of the money from the activities to fund free art classes for disadvantaged children and many local charity projects. Let your arts help strengthen the local community spirit 


Please note: painting on the wall is weather permitted, if raining then we will paint on the bags instead. Please wear sufficient Sun protection and water for the walking tour. For the workshop, aprons, masks, and gloves will be provided but please dress appropriately as it could be a bit messy.
Cost 1200 baht
Meeting point is at Three King Monument 
Event Details
Location:
Three King Monument