Chiang Mai Holi 2022
March 19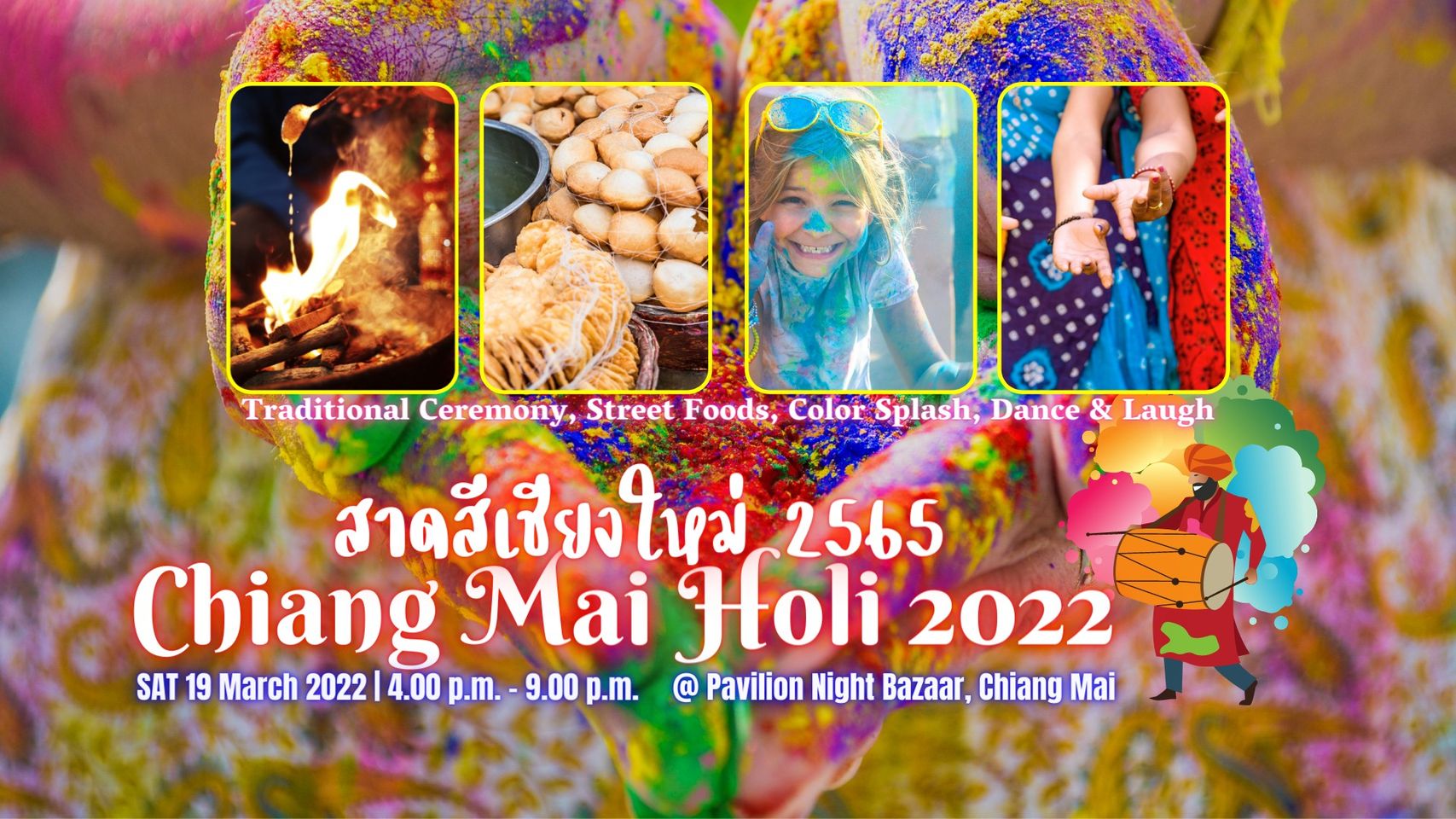 Celebrate at Pavilion NIght Bazaar Chiang Mai (next from Mcdonald Night Bazaar) on Saturday 19 March 2021 from 4.00 p.m. to 9.00 p.m.
Let's celebrate with traditional ceremony, Street Foods, Color Splash, Dance and Laugh.
All participants require complied with COVID-19 Prevention Protocol strictly.
Preparation for join with the festival :
1. Wearing Indian style dress with face mask.
2. Flow with the festival in a polite manner.
3. Varieties of foods, braverage, dresses and etc. are available for shopping.
4. Definitely COLOURS (food grade quality) are available, you can buy as much as you want.
5. NO! Entrance fee.
Event Details
Location:
Pavilion NIght Bazaar Chiang Mai