A concert by Mahidol University's faculty
January 30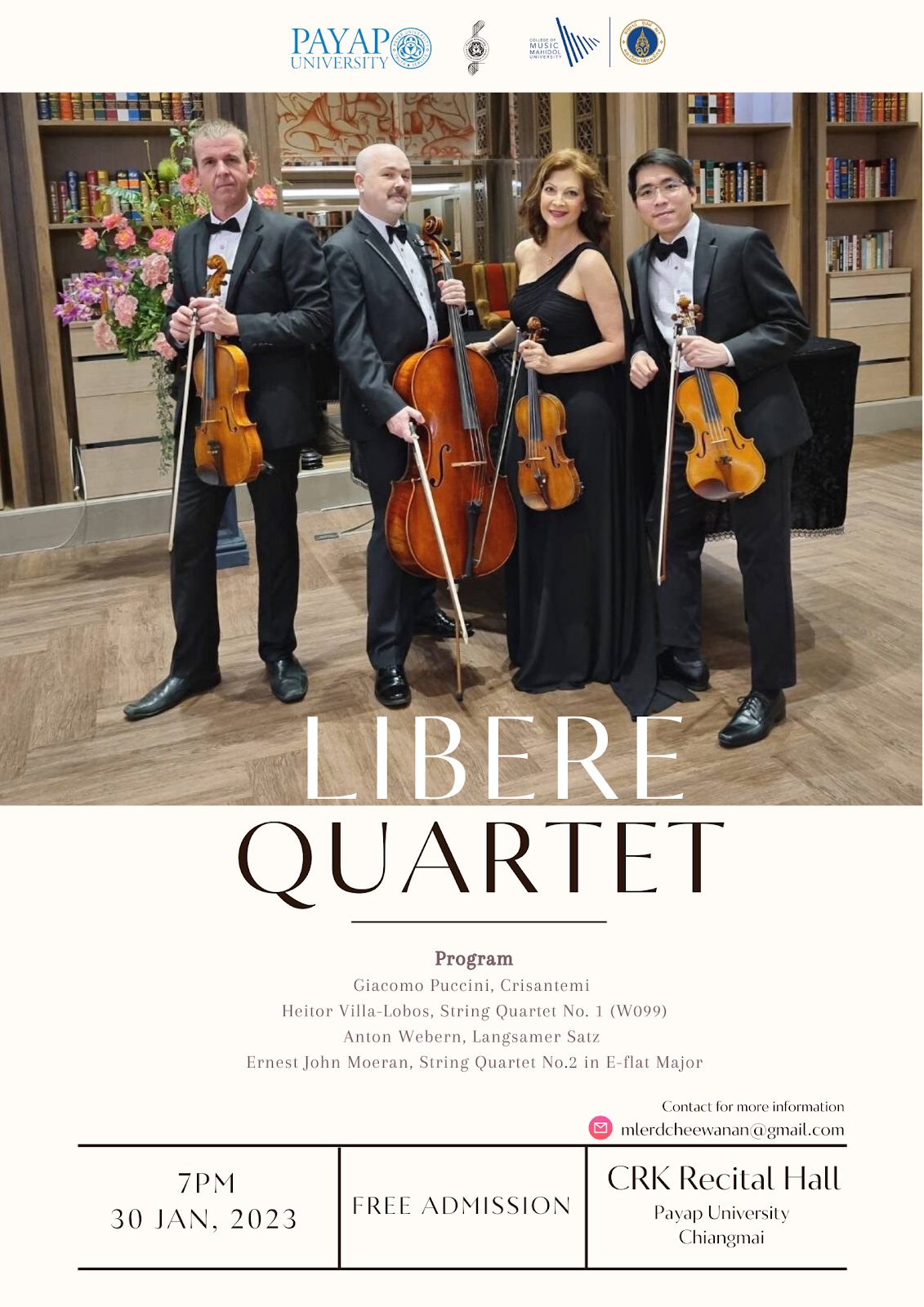 A concert by Mahidol University's faculty
If you love classical music, don't miss this quartet performance on Jan 30th at Payap University!
Libere String Quartet will be in town soon to give an extraordinary audio-visual banquet at 7 p.m., on January 30th, at CRK Recital Hall at Payap University Chiang Mai.
The performance will be composed by four quartets, and played by the musicians who have previously given marvelous shows in Thailand — Inga Causa, Dr. Mahakit Lerdcheewanan, Dr. Daniel Keasler, and Marcin Szawelski.
Details:
Location: CRK Recital Hall
Date & Time: 30th January, 2023 at 19:00
Event Details
Location:
CRK Recital Hall at Payap University Chiang Mai