Angry Noodle Soup Thrower Turns Herself In
CityNews – Narumon Wanalee, the woman who was caught last week on CCTV throwing scalding nam ngiaw noodle soup at a food vendor causing severe burning, has turned herself in.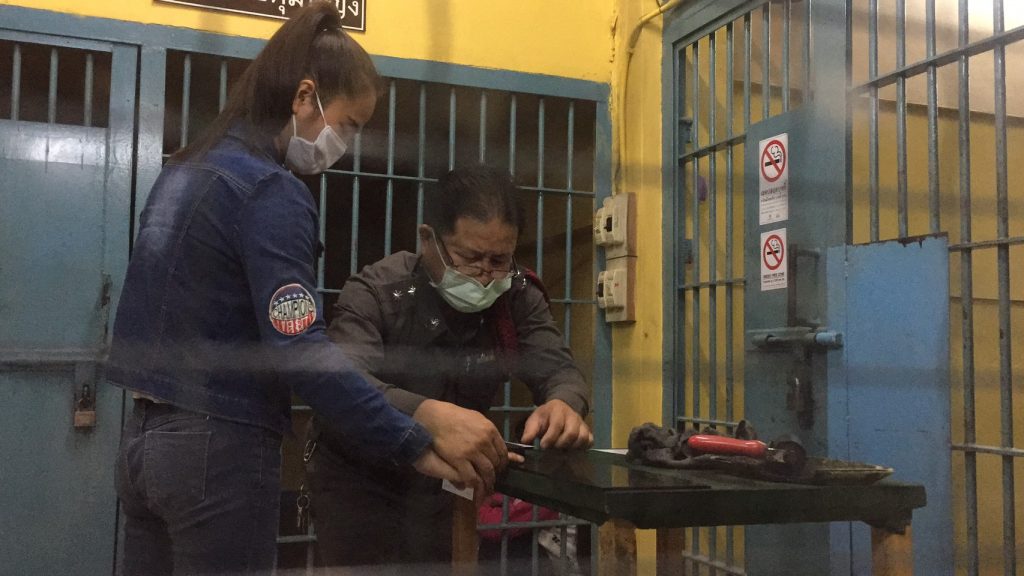 The incident was reported last week, involving a female customer furiously throwing a bag of boiling hot nam ngiaw noodle soup at a food vendor on November 4th. The incident went viral on social media, and the suspect finally showed up at Chang Phuek Police Station to give herself up on November 10th.
After two hours of questioning by the police, the 22 year old Narumon refused to give any details to reporters except admitting to all charges and apologising for her behaviour. She said that she will never do this again and that she is sorry for her actions, going on to say that she accepts full responsibility for her actions She confirmed that it was a spur of the moment incident and she did not know the employee personally.
The victim is still recovering from the injuries with about 14,000 baht hospital bill so far and more loss of earnings to come due to her inability to work. The victim reported the incident but has not pressed charges, agreeing to negotiate for a settlement with the Narumon instead. Narumon told the press that she would rather not talk about the reason behind the incident as the negotiations were still ongoing.
Related News: Furious Customer Throws Scalding Noodle Soup at Vendor