Furious Customer Throws Scalding Noodle Soup at Vendor
CityNews – A customer threw a boiled nam ngiaw noodle soup at a food vendor causing severe burns.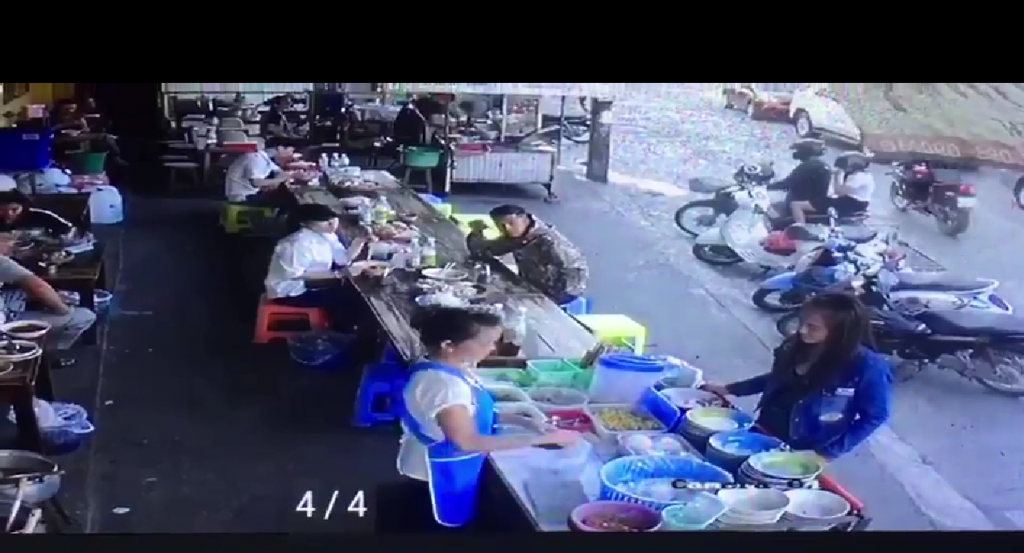 A video clip of the incident which occurred at a kanom jeen vendor in Santitham area on November 4th has been going viral on social media. As seen in the clip, a female customer was having a conversation with the vendor when she was seen knocking the plastic-wrapped nam ngiaw out of her hand. She then picked up the soup bag and threw it at the vendor.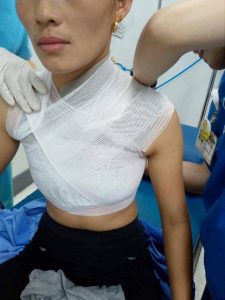 The 26 year old employee of the stall later explained the possible cause of the incident. She said that the customer had demanded a larger bag, which the stall didn't have and then became annoyed at how slow she was. She explained that her fingers were hurting, so she was slower than usual.
Following the incident, the customer continued to stand there and scold the vendor, until her boyfriend turned up and apologised for her behalf and offered to take the vendor to the hospital. The vendor refused to go with the boyfriend as she was afraid of the customer and the boyfriend gain apologised and explained that his girlfriend was hot headed.
The boiled soup burned the top part of her body from the neck to the chest, and she has been hospitalised for five days since. On November 9th she reported to the police. She is still recovering from the injury, unable to work and has asked the woman take responsibility for her action.
The police are seeking the woman in question.