CityNews Article Archive:
Navigating the Bangkok Noir
James Austin Farrell
American artist and Bangkok based Chris Coles has put together a series of his sometimes lurid, sometimes loud, and often pulsating paintings of the Bangkok night. Coles, who paints in the expressionist style, not only illustrates in his work the never dull nights of the daunting capital, though he adds some commentary to his paintings that tells the story of the many nocturnal lives we see wandering around the streets of Bangkok.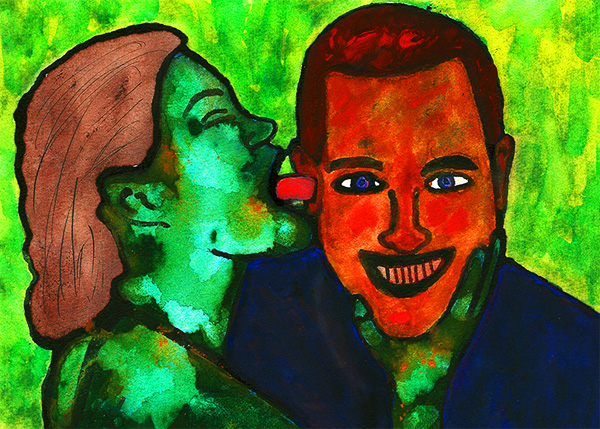 A grinning tourist in Bangkok's red light district
The book is a remarkable piece of work, not something easily put own once you've looked inside and taken a peek at the colourful pages and attendant prose. Perhaps too uncomfortable for some coffee tables, Coles' unflinching work sets aside a part of Thailand the tourist industry is loathe to tout, and one that the dapper fops of the gilded shopping malls would prefer not to talk about, but a side of Thailand that we all know is undeniable: the 'noir' .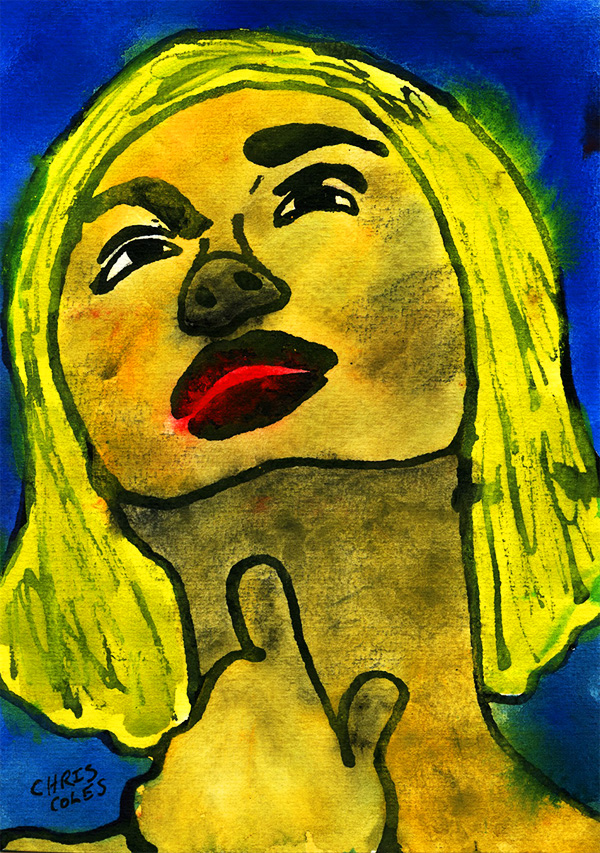 A Chiang Mai girl Coles writes
Find within the pages prostitutes driven to the capital as a means of escaping the agrarian life in Issan; find Euro-gangsters ensconced in go-go bars, stray toothy dogs on food runs, fugitives and starry-eyed punters from all corners of the globe lit up by Coles' electric style.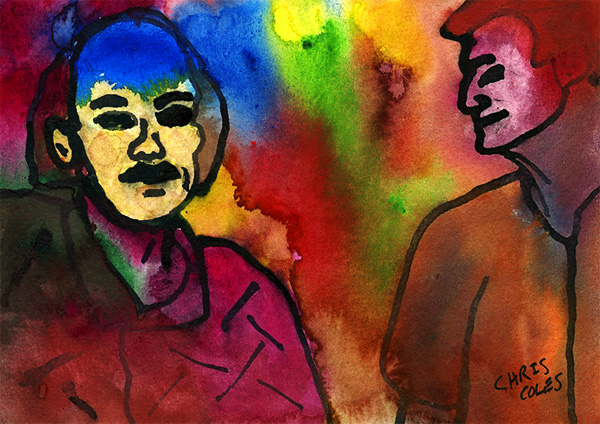 Expats
Coles, who spends most of time in Bangkok, will soon have an exhibit in the capital:
Opening is 7pm Friday, October 19th at FCCT Bangkok in Ploenchit District (Chidlom BTS stop).
From October 15th thru November 14th
http://bangkok-noir.blogspot.com/2012/09/german-expressionism-bangkok-night-at.html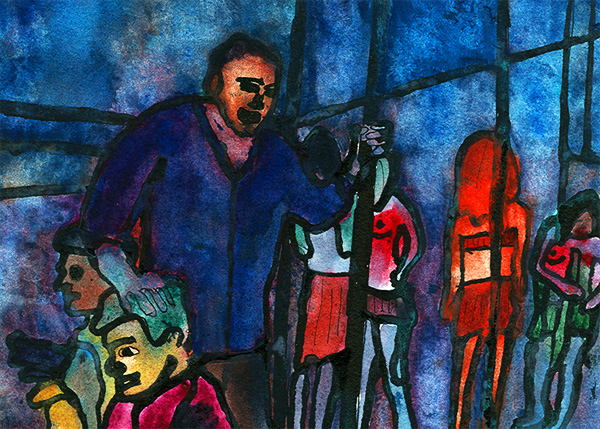 Closing time at Nana Plaza
"Navigating the Bangkok Noir" is available in Kinokuniya and Asia Books stores, mostly in Bangkok, or on line from Kinokuniya, Asia Books, Amazon.
In Singapore and Asia at Noqstore: http://goo.gl/11BDS
In North America at Amazon: http://goo.gl/trjhn
In UK at Amazon: http://goo.gl/u2nPD
In France at Amazon: http://goo.gl/vfaVf
In Bangkok and Thailand at AsiaBooks: http://goo.gl/cSF5u
In Tokyo and Japan at Amazon: http://goo.gl/v5Gwc
In Germany at Amazon: http://goo.gl/ebRmw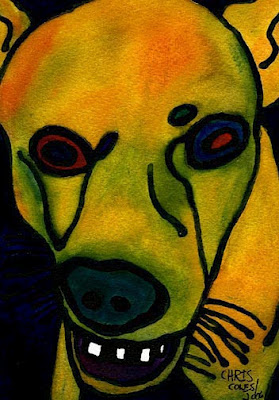 One of Thailand's many handsome soi dogs