CityNews Article Archive:
5 Low-key Destinations Not Far From Chiang Mai
Melissa Kathleen Bressler
Maybe you've been here a while. You have a routine and a job, and suddenly Thailand seems less like a tropical adventure land and more like, well, just where you live. Sounds like its time to get away. I'm not talking about a tenth visit to Pai, I know that you've already seen the White Temple, and there's no need to involve any elephants unless you really, really want to. If you need to seriously unwind, here are some destinations that will take you away from the tourist trail, out of the city and (literally) off the beaten track.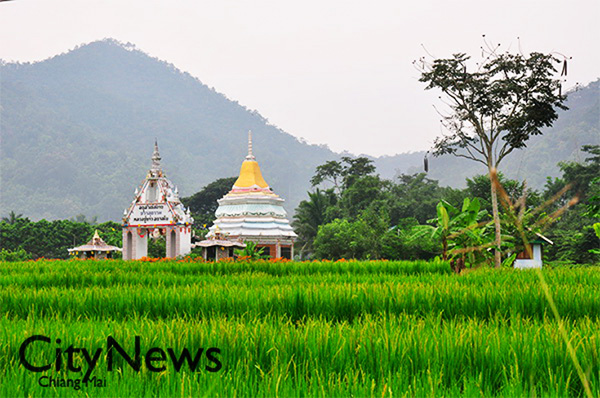 Prao
1. Umphang Wildlife Sanctuary, Umphang: Generally more popular with Thai tourists than with farang, Umpang province is quiet, peaceful and, honestly, pretty empty. So why go? For exactly those reasons. Umphang might not have cool restaurants, nice hotels or, um, any nightlife, but it does have trekking, camping and a total tranquility that's hard to find in Chiang Mai. For a bit of excitement in Umphang, check out the three-tired, 200-meter high Thi Lor Su waterfall, the largest in Thailand. The falls are always impressive, but the best time to visit is from November to February, when the conditions are also ideal for trekking through the surrounding forest, home to rare orchids and occasionally spotted monkeys and hornbills.
Getting to the falls can be, literally, a hike, and conditions sometimes require that visitors use a creative combination of rafting and climbing to reach the best vantage points. For travellers who want to make life a little easier, package tours can be booked out of either Chiang Mai, the much closer Mae Sot, or within the park itself.Public transport is also available from Mae Sot.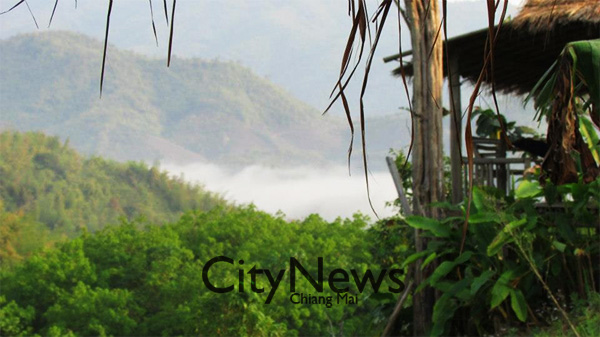 View from a Bamboo Nest bungalow
2. Phu Lang Ka Forest Park, Phayao: The summit at Phu Lang Ka Forest Park, 1,700m above sea level, provides views so spectacular that it has been nicknamed "Fin Cha Bo" or "enshrined place of the angels" by the local Yao people. The view is every bit as ethereal as the nickname suggests; Phu Lang Ka is one of the only places in Thailand from which you can look down on Phayao's famed "sea of fog," a mist that settles over the park's characteristic limestone crags every morning at dawn.
The park has only one guesthouse that has been (generously) described as "rustic," but most travellers agree that the view is worth a night's discomfort. Transportation to the park can be arranged in Phayao.
3. Bamboo Nest, Chiang Rai: Thanks to Tripadvisor, this small collection of bamboo huts 23 kilometers outside of Chiang Rai city is no longer obscure, but it's still one of the most relaxing and naturally beautiful spots in Northern Thailand. Clean, comfortable cabins made entirely of bamboo, each with a porch and a hammock, are sprinkled over the side of an isolated mountain, just 200 m from a quiet Lahu village. From the guesthouse, a looped trail will take you on a five-hour hike through tea plantations, waterfalls, a Chinese village and two different hot springs before landing you back at the Nest for some of owner Nok's amazing green curry and the nightly campfire. The owners of the Bamboo Nest offer free pick-ups from Chiang Rai city from 4:00 to 4:30 every day. Pick-ups at other times can be arranged for a 700 baht fee.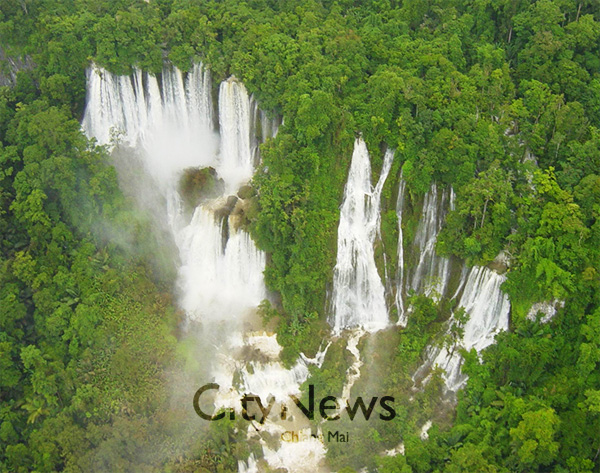 4. Thi Lor Su waterfall, Umphang Wildlife Sanctuary
Chae Son National Park, Lampang: At only around two hours from Chiang Mai via public transport, Lampang's Chae Son is an easy and relaxing escape. The park features a waterfall, several well maintained trails and almost prehistoric-looking hot springs, where you can soft-boil a basket of eggs with a local. Bungalows within the park are well maintained and situated close to the park's spa, where water from the springs is cooled down a bit, filtered and pumped into easily accessible pools. Hot water pools and cold rinses offer an energising contrast, and the spa often offers massage in an open, outdoor pavilion overlooking the springs. Transport to Chae Son from Lampang can be arranged by any guesthouse in the area.
5. Phrao, Chiang Mai: Fans of this sleepy town say that Phrao is reminiscent of Pai years ago, before it became a backpacker haven. With a lot of natural scenery and not much else, Phrao doesn't see many visitors, which is exactly why enthusiasts treasure it for getaways. Rent a bicycle to cruise through green rice paddies, check out views of the mountains and discover wat left undocumented even by Lonely Planet.
Getting to Phrao is easy if you have a motorbike and don't mind the 100km drive down Highway 1001, but if you don't have your own transport or don't feel up for the long ride, a public bus runs this route regularly from Chang Puak station.