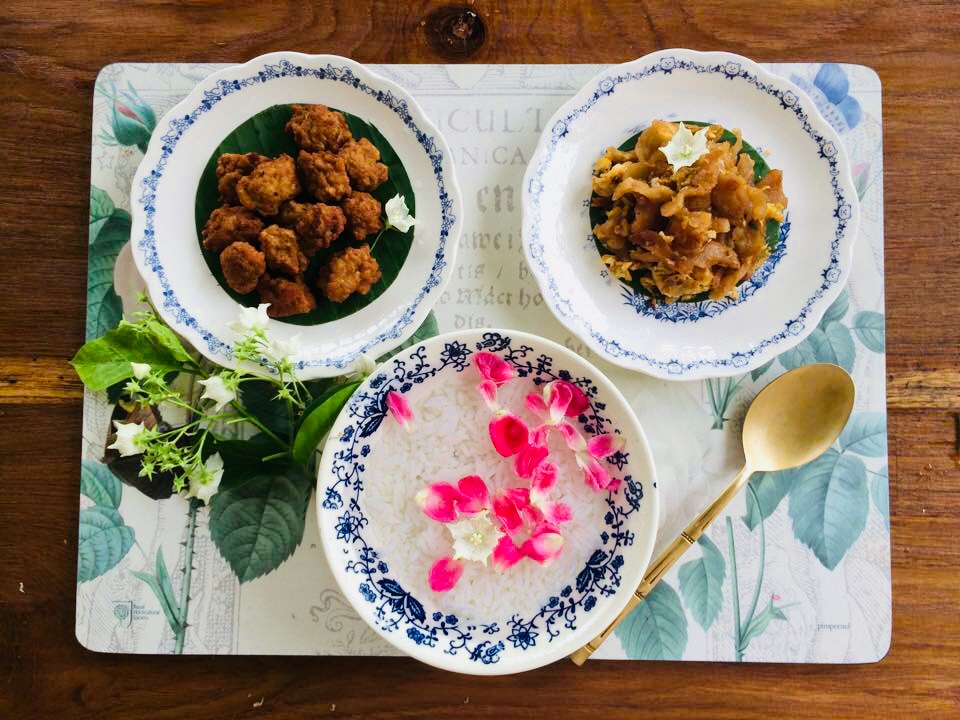 The Royal summer dish khao chae, or cooked rice soaked in iced jasmine water served with an assortment of accoutrements, is a very difficult dish to master. And it can be, to make it perfectly correct and to include all the classic sides, all of which are very time consuming to make. But if you wish to make it simple, here is an unintimidating way to do a simple version of it.
Cook jasmine rice, leave to cool, add water and put in fridge, sprinkling some fresh jasmines into the bowl. Next fry salted sliced turnips (you can buy in any market) with eggs which tastes even better with a dollop of coconut cream and some finely chopped shallots, sprinkling some brown sugar on it for a flavour pop. Then you can use minced pork, sprinkle it with flour, add some fish sauce, pepper and eggs, scoop them into spoons and deep fry them into balls.
When you are ready, take the bowl of rice out of the fridge and eat it with the sides. This is a very basic version of the complex dish, but if you peel some greenish mangos to serve along with it, it gives a pretty refreshing and fairly faithful take on the classic.