As a child, Hatairai 'Som' Sriponpak used to look forward to the rare treat of a swan éclair that her parents used to occasionally spoil her with. She wasn't from a wealthy family and that elegantly baked swan with the sweet creamy filling, was, to her, the height of decadence. She yearned to one day be able to bake her own swan éclair, so that she could eat it any time she wanted.
It would take many years of working an office, scrimping and saving to join bakery courses, for her to gain the confidence to quit her job and embrace baking as a profession. Today she teaches baking from her small home kitchen and also gives classes on baking at universities and colleges in the area.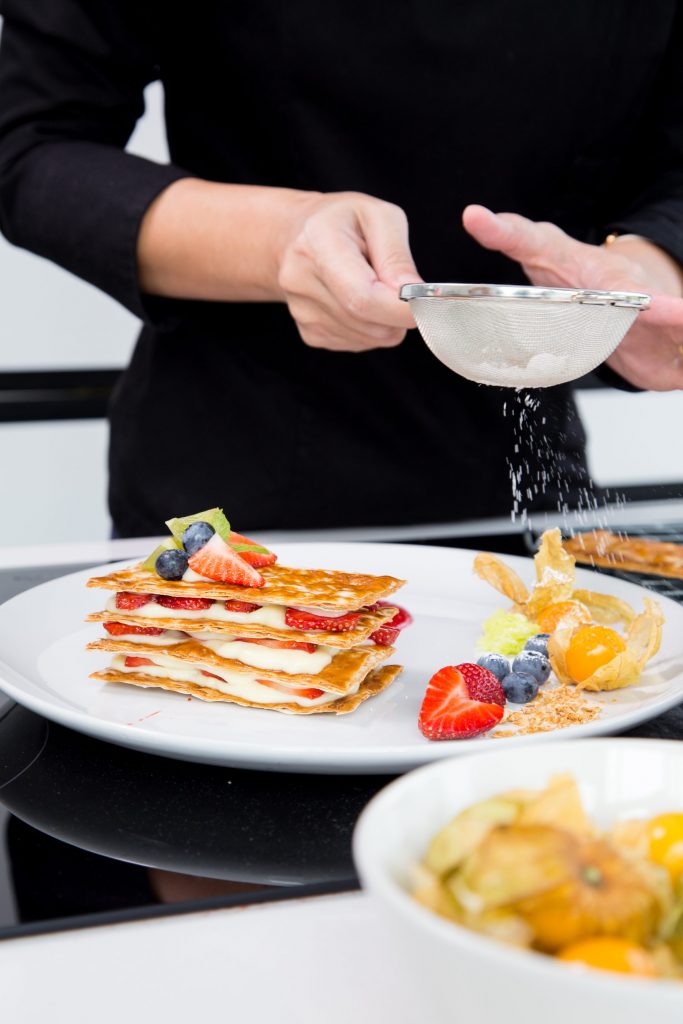 "I only had a small kitchen and I knew that I had to modernise it, but when I walked into Boonthavorn and saw their multitude of equipment, I felt overwhelmed as I had no idea what I needed or could afford," said Som.
"Thankfully the staff were really helpful and knowledgeable and with the aid of their 3D Kitchen Studio, we were able to design the perfect new kitchen. They showed me so many kitchen furnishing designs as well as suggested kitchen equipment and electronics to fit. All of this at no cost at all. This allowed me to keep everything within budget and design a cohesive kitchen which I knew would really function well. When it was time to install, Boonthavorn's staff took a mere two days to fit it all up and then it was ready to use. My kitchen is perfect for my needs with everything within easy access."
Today's Som's Kitchen is always busy, whether it's filled with students taking in everything she does, or with friends and family sneaking in for a bite of the latest batch from the oven.
Boonthavorn Chiang Mai
246 Moo 2 T.Nong Pueng A.Saraphee
Tel. 053 105 099
Open everyday 8am – 7pm
Facebook บุญถาวรเชียงใหม่ BoonthavornChiangMai
Dream's Baker studio & cafe
343 Pa Tan Rd.,T.Pa Tan
open 9.30am – 7pm
Tel. 082 446 2665
Facebook Dream's baker studio & Cafe