CityNews – The caretaker Prime Minister Yingluck Shinawatra gave her blessings to the people of Chiang Mai on Monday, 14th April, for the traditional Thai New Year and Songkran Festival. In Chiang Mai's city centre, the Governor Wichian Puttiwinyu headed a ceremony where he poured scented water on Yingluck and asked for a blessing from her. She had previously partaken in a traditional monks' almsgiving with her 11-year-old son, and released birds from their cages according to Buddhist tradition.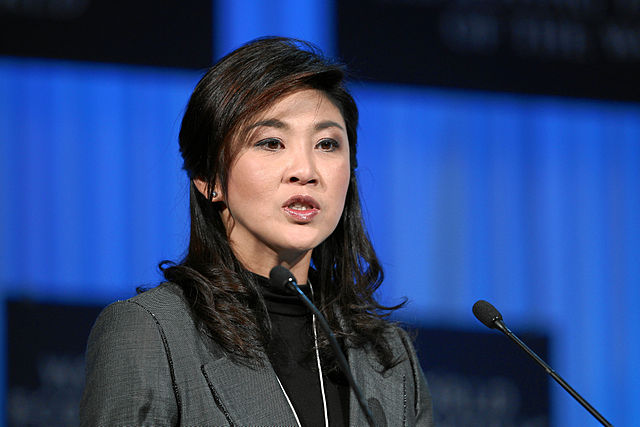 After Songkran's festivities, the Prime Minister is back to work preparing her defence, as she will be facing her day in the Constitutional Court this week. She has been asked to defend herself against the Anti-Corruption Commission's charges of corruption relating to the government's failed rice-pledging policy. Yingluck had said earlier that she'd been given too little time to prepare her defence, and that the Anti-Corruption Commission might be guilty of treating her differently to other politicians who faced similar allegations.
The political crisis in Thailand is now in its sixth month, with concerns rising from the public over the results of the court case and what it would mean for Thailand's future. The government has stated that if their Prime Minister is found guilty, one of her deputies could possibly be made interim premier, meaning the anti-government People's Democratic Reform Committee's plan to form a "people's government" would be sidelined. The PDRC, however, has said that if Yingluck is found guilty, it will only be fair that her entire cabinet stand down and admit defeat.
The red shirt United Front for Democracy against Dictatorship has launched another mass rally set to take place in Bangkok the day before the court declares its ruling on the case. Earlier in the month, a UDD rally managed to attract less than 100,000 supporters, although the UDD chairman Jatuporn Prompan fluffed that number up to half a million. The PDRC has responded to the planned rally by offering their own mass "victory" rally, due to take place on the day of the ruling, which is expected to come no later than the end of the month.