CityNews – Prime Minister Yingluck Shinawatra visited Rayong on Sunday 23rd February to pay respects to the heroic police officer who lost his life at the Phan Fah protest clearance on Tuesday 18th February which left five dead and over 70 injured.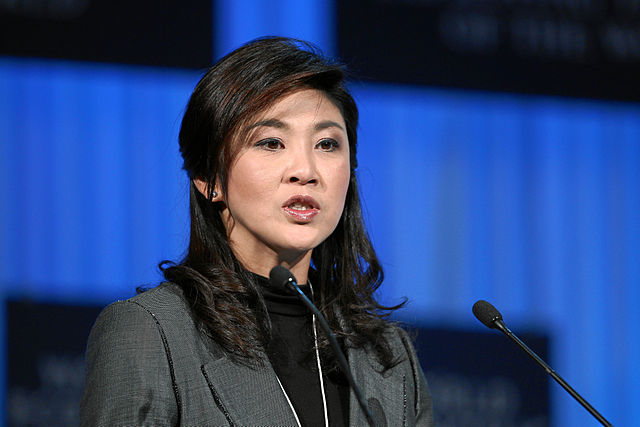 The United Nations Office of the High Commissioner for Human Rights (OHCHR) released a statement condemning the concerning violence that took place between protesters and police last week Tuesday. The anti-riot police were ordered by the Centre for Maintaining Peace and Order to reclaim the protester's rally site at the Energy Ministry building, where the day's events escalated into chaos.
The policeman, 45-year-old Sergeant Major Pienchai Parawat, died from a gunshot wound to his chest. His wife and two young daughters (12 and 15) will receive 100,000 baht in compensation.
Yingluck attended his funeral at Wat Huay Pong in the city centre district of Rayong on Sunday, and praised his devotion to duty and his sacrifice. Reporters were unaware of her visit until she posted the news of her trip onto her Facebook page 45 minutes later, which is where she has been communicating with the public.
After the funeral, she immediately made her way back to an unknown location where she has been carrying out her work, with future trips tentatively scheduled for Northern provinces.