CityNews – On the evening of Saturday, 11th January, around 200 people gathered at Thapae Gate in the old city to show their support for the upcoming February elections. They call themselves the Chiang Mai White Shirt Group. We previously reported their gathering at the same location a few days earlier.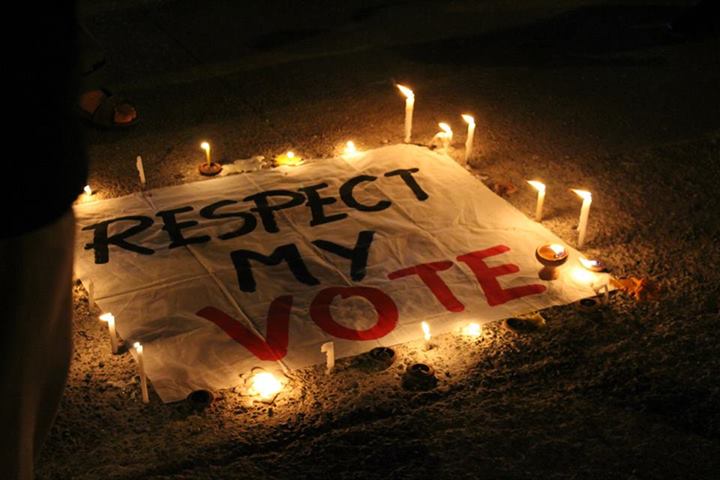 They held signs stating their views, including 'Respect my Vote', and asked for peaceful, non-violent elections. They also said they had written a letter to the Office of the Election Commision of Thailand to show their support for the election on 2nd February 2014.
The public present at the gathering noted that their slogans and views expressed were very similar to those of the Red Shirts, although the White Shirts don't want to be affiliated with any side in the political turmoil except the side of peace.
Some of the posters and signs laid on the ground surrounded by candles.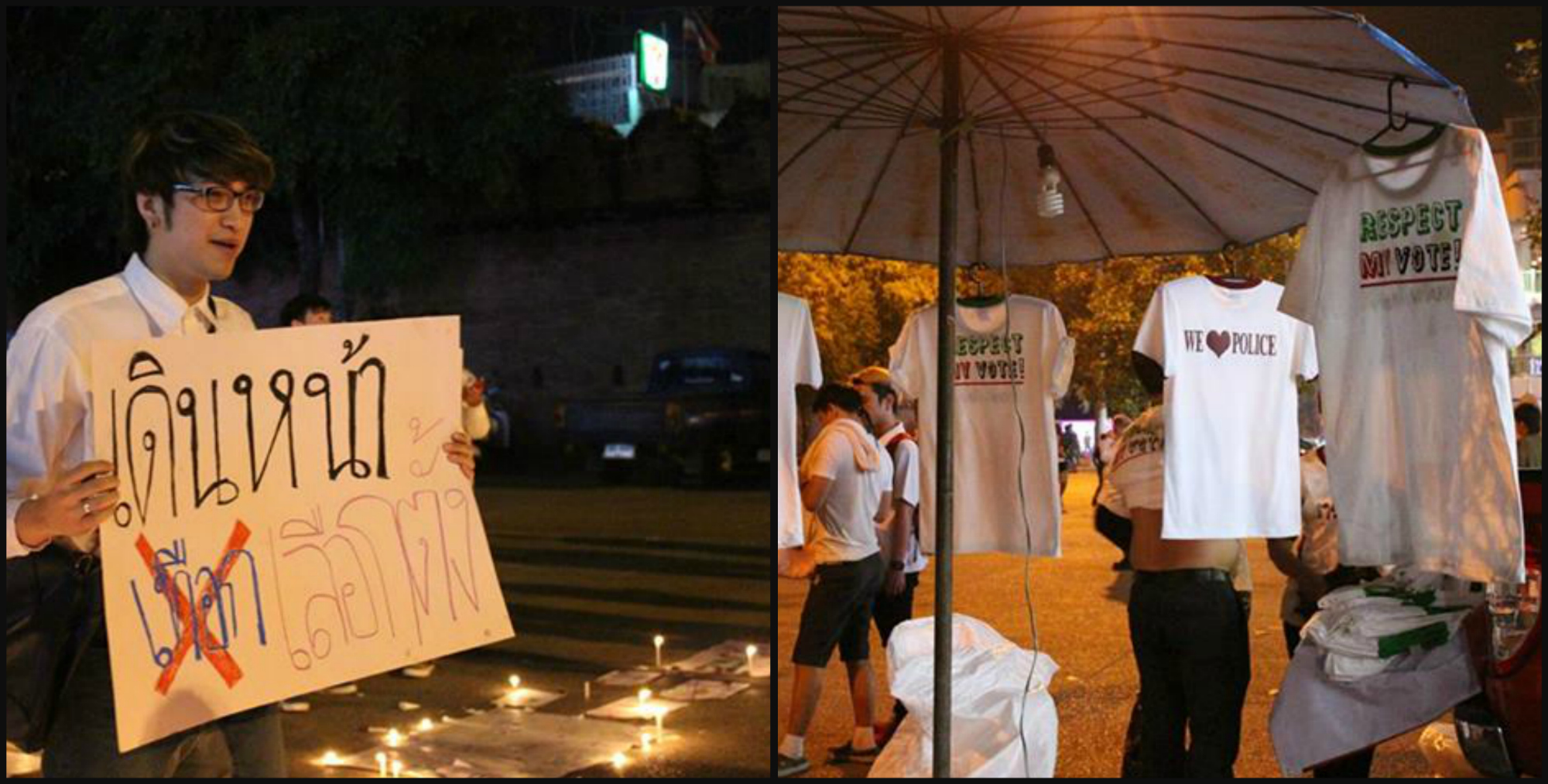 A young man holds a sign expressing his views, and white shirts for sale to join in the movement.