CityNews – In 1993 anti-corruption organization Transparency International was formed and is now present in over 100 countries. Their goals are to eradicate corruption from all elements of society, from government to business to the daily lives of individuals.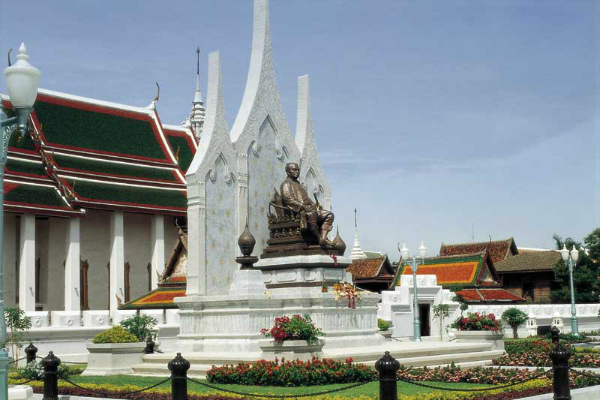 In 1995, the organization created the Corruption Perceptions Index, which gives countries a score from most corrupt (a score of zero) and most transparent (a score of 100).
This year, Thailand's Corruption Perceptions Index score was 35, teetering much closer to more corrupt than more transparent, which is a slight slip from their score of 37 in 2012.
On the list of 177 countries and territories, ranked from first to last in terms of transparency, Thailand was ranked at 102nd. The same score went to Panama, Moldova and Ecuador, which are well-known for their political corruption, crooked police, drug trafficking scandals, and kleptocratic leaders.
Many countries in corruption-riddled North Africa and the Middle East fared better than the nation of Thailand, as well as other pervasively-corrupt countries, like Colombia and Romania.
64% of Asia Pacific countries scored below 50 points on the Corruption Perceptions Index test, leaning closer to corruption, compared to only 23% of EU & Western Europe countries scored below 50.
Other ASEAN countries also struggled to score highly, with Cambodia scoring the lowest with a measly 20 points, coming in at 160th position on the list (worse than Zimbabwe and the Congo). Myanmar was placed 157th, Laos 140th, Vietnam 116th, Indonesia 114th, and Philippines at 94th. Malaysia did fairly well on hte list, coming in at 53rd with 50 points, while Brunei came in at a respectable 38th position with 60 points.
Singapore exceeded countries like Switzerland and the Netherlands to be placed 5th on the list, along with Norway. The country's score of 86 points makes them the most transparent ASEAN country, and the most transparent country outside of Europe.
The top countries on the list are Denmark and New Zealand, who both share the first spot, each scoring 91 points. Finland and Sweden are next with 89 points. The United Kingdom was placed 14th, while the United States came in at 19, one place after Japan.